VISIT the News section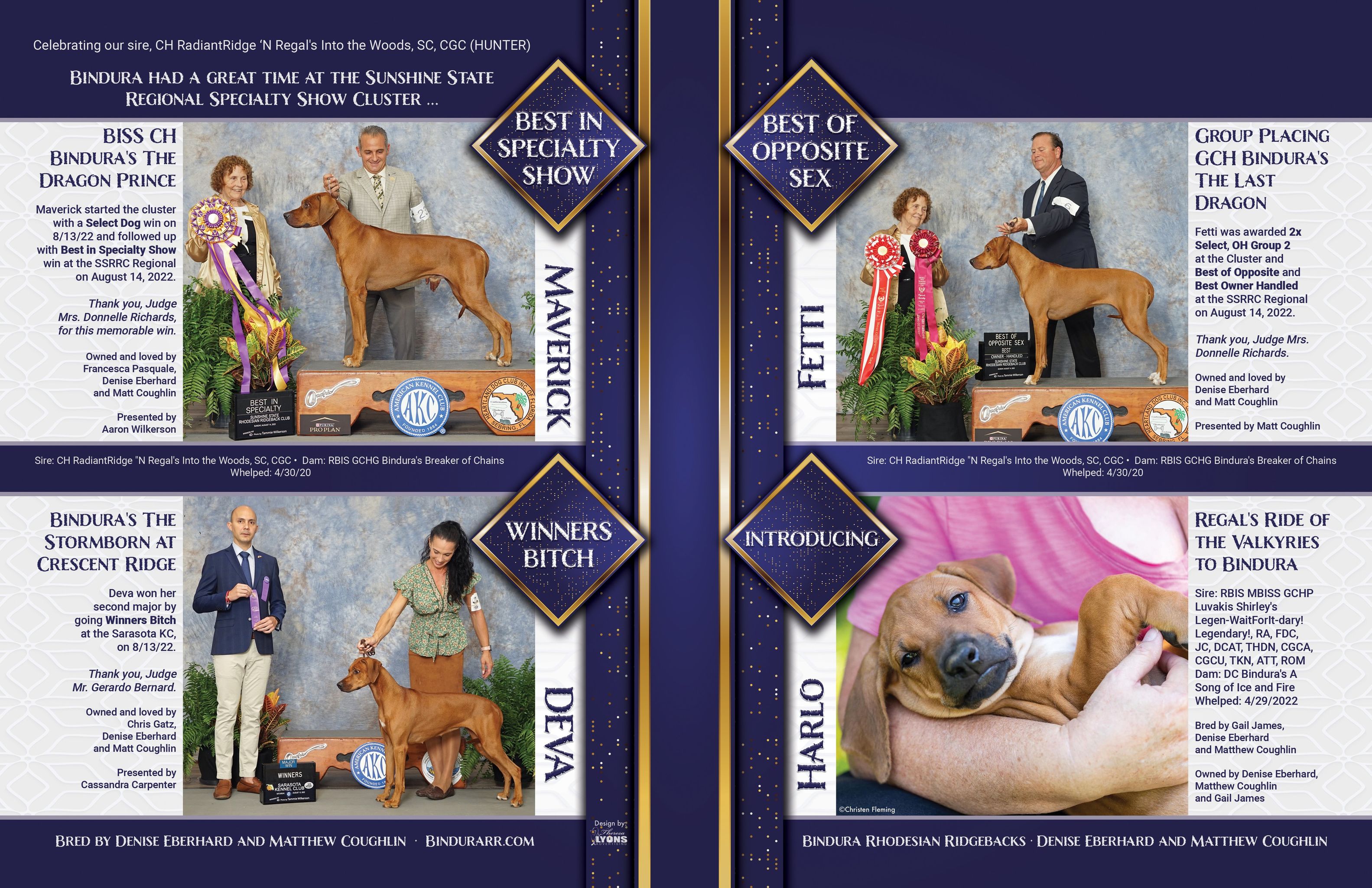 We are a small kennel located in Orlando, Florida.  We became involved with Ridgebacks in 2007 when we got out first Ridgeback, Beau.  We are currently participating in conformation and lure coursing events as well as events with our local club, the Sunshine State Rhodesian Ridgeback Club and the Rhodesian Ridgeback Club of the United States (RRCUS).  

Matt will serve as the President of SSRRC.  

Denise will concentrate on helping at the many SSRRC events and is enjoying life after being the President of RRCUS from 2018-2019.  She is the current President of RRCF - The Rhodesian Ridgeback Charitable Foundation.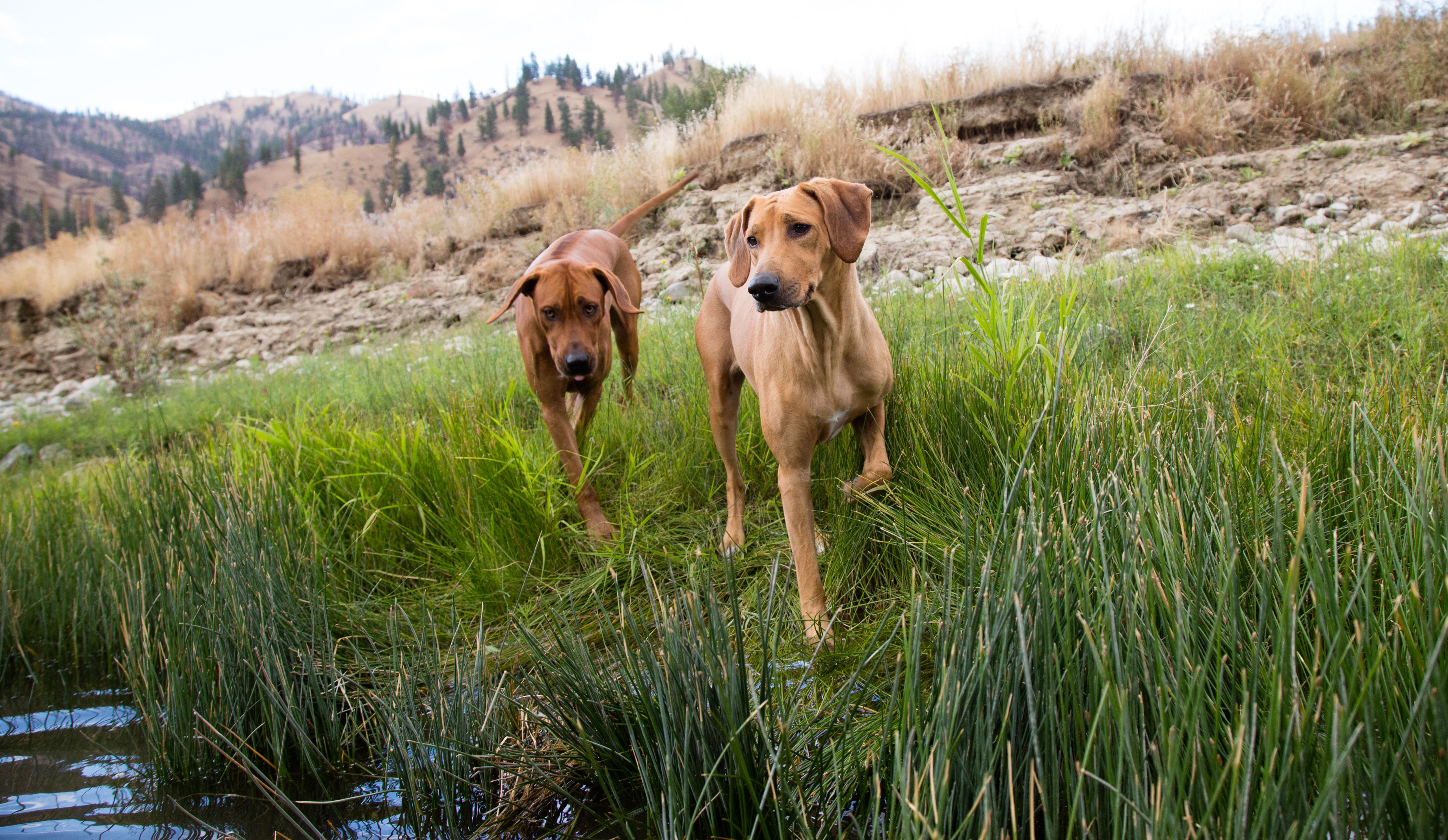 You are visitor number: 48877