We spent much of 2016 out of the ring in preparation for the puppies that arrived in June.  
2016
Meera started the year off right with a first place in the Field Champion class on January 2nd and then a Best of Breed win on the 3rd at the SSRRC AKC Lure Coursing trial.

Meera finished 2015 as the #9 AKC coursing Ridgeback.  Still waiting for the ASFA trial results to see if she made the Top 10 Combined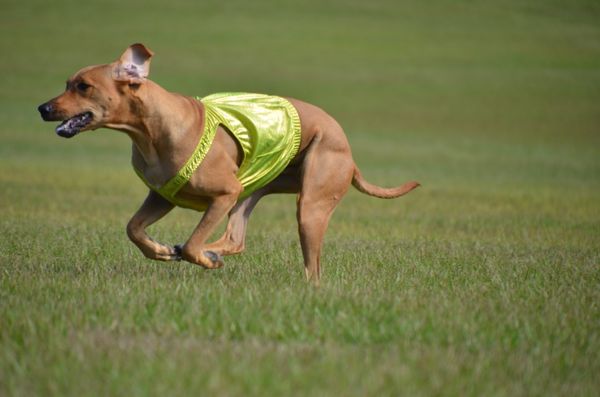 On January 31, 2016, at the Greater Gainesville Kennel Club, Meera was Winners Bitch for her first 2 points.  Thank you Judge Laurie King-Telfair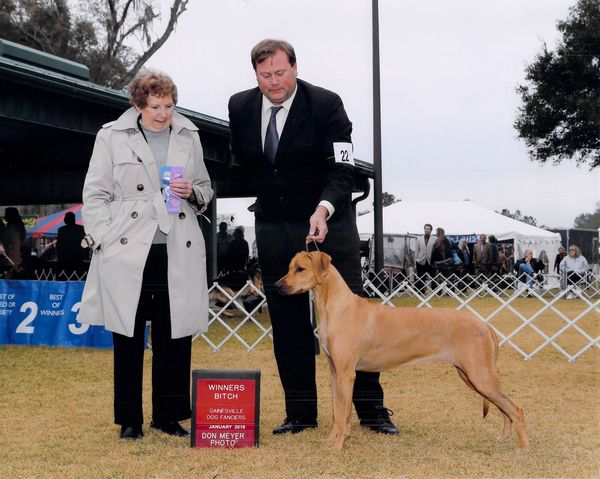 April 16 and 17
AKC Lure Coursing in Somerset, NJ
GVFRRC
We traveled to New Jersey for coursing with our northern friends at the Greater Valley Forge RR Club.  Meera had a pretty good day on Saturday and  placed 4th in a very competitive Field Champion class.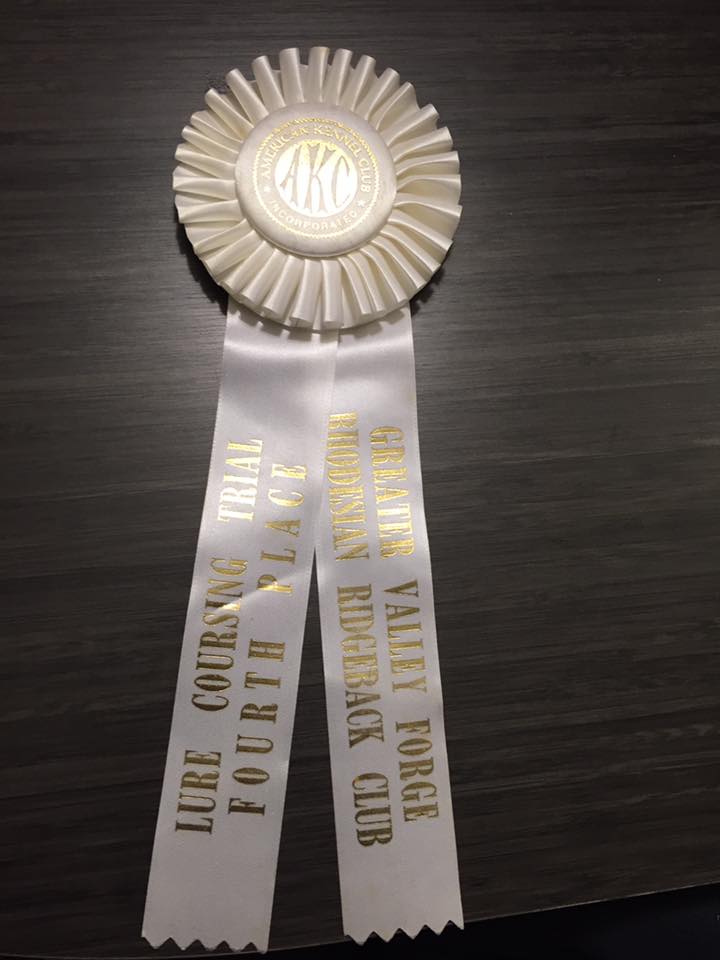 ASFA Coursing in Ocala in March.
Bindi is just there for the fun and is probably going to retire from the field!!  Meera won the Open class and Loki joined us to practice.  I think we have another runner in the family!!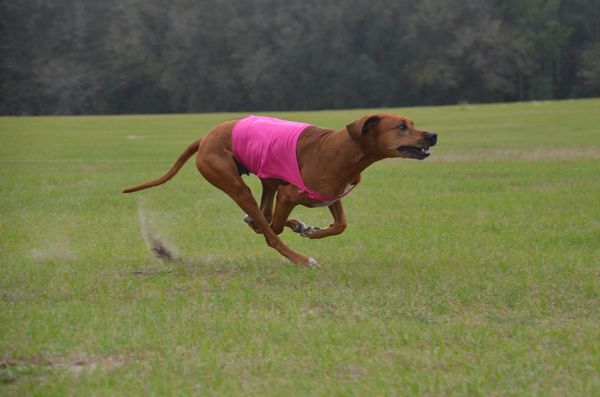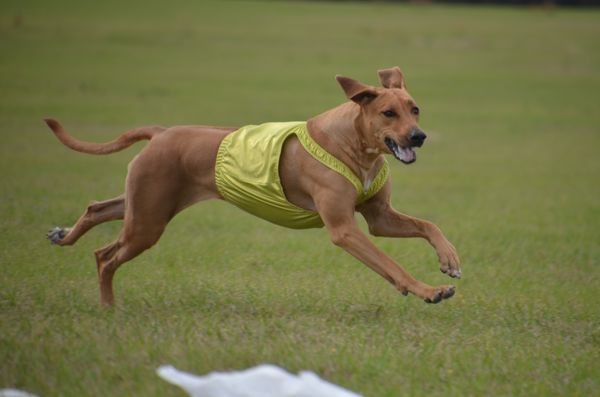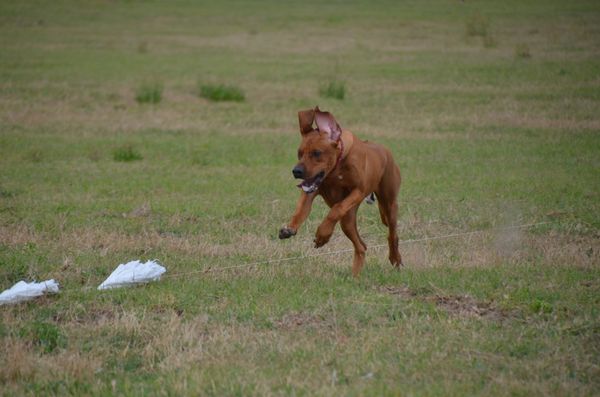 Back to the Show Ring we went to the West Volusia Kennel Club's Shows September 24 & 25, 2016.  The bitch  entry was huge and 5 point majors for the winner. After being out of the ring since March, Meera won the Open Bitch class both days and went reserve BOTH days to the Winners Bitch that happened to go on and win the Best of Breed.  We are very proud of the little girl for picking up and doing great.  High hopes for moving forward.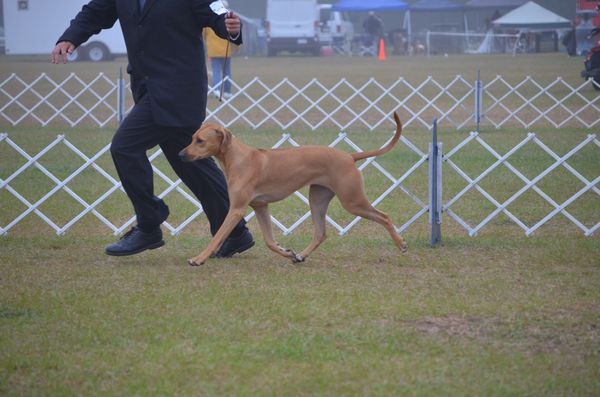 Loki finally hit the show ring and did a great job.  He was Reserve Winners Dog both days - but with much less competition than Meera.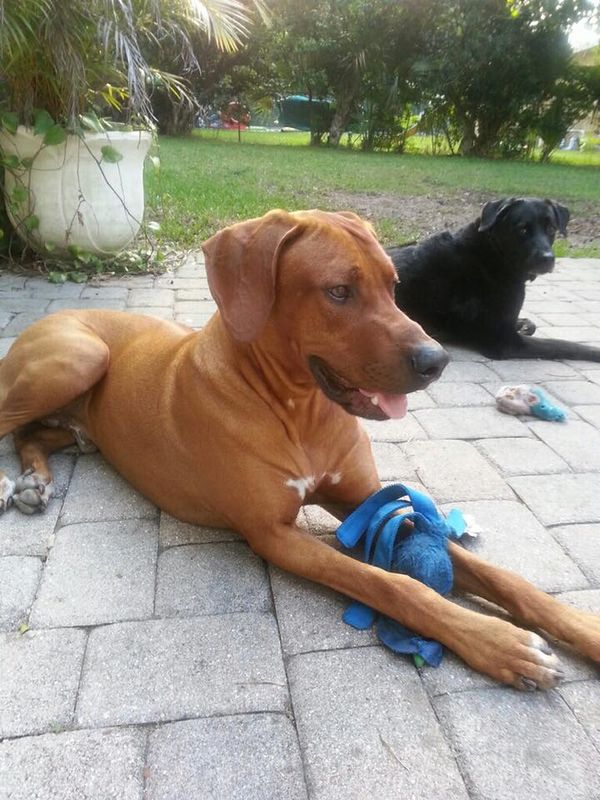 And little Rooney even got to go to her first show and she had a great time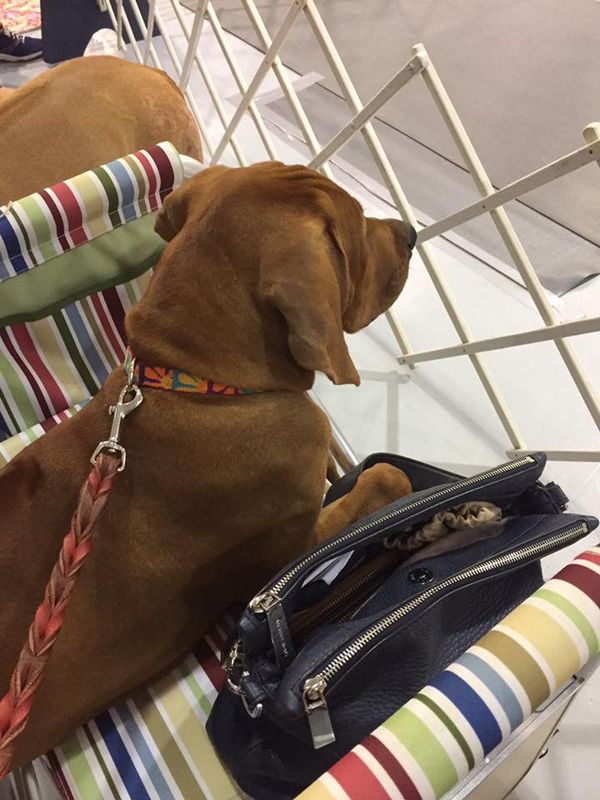 SSRRC REGIONAL SPECIALTY
December 16, 2016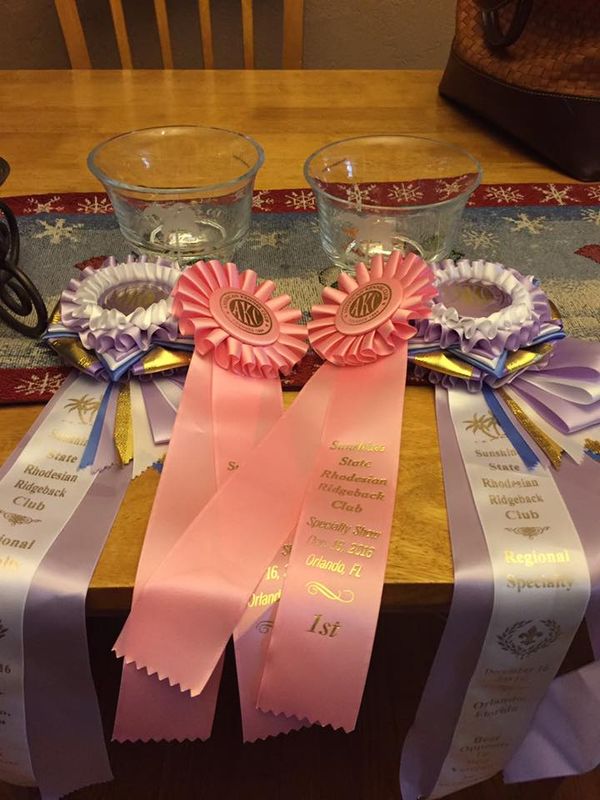 Momma Bindi and her daughter Rooney - who stepped in to the ring for the first time at the SSRRC Regional Specialty as a 6 month old puppy, went Best of Opposite in Sweeps in Puppy Sweeps (Rooney) and Best of Opposite in Sweeps to Best Veteran in Sweeps (Bindi)   Rooney went on to place 2nd in the Bred By class - which had 4 other girls entered.  Very proud day.
The Royal Canin National Championship
December 17, 2016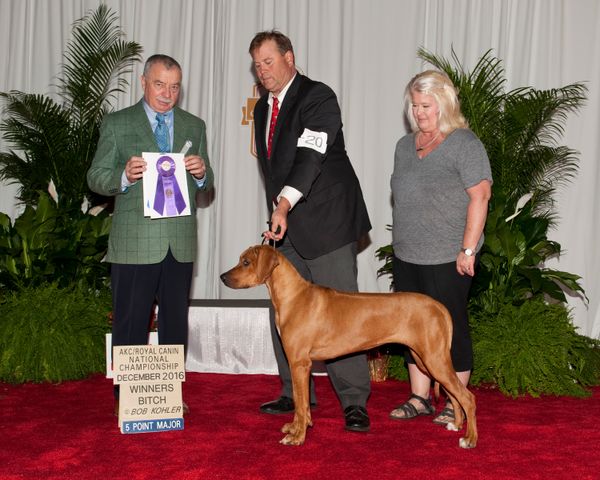 On her 2nd day in the ring, Rooney was Winners Bitch for a 5 point major over 20 bitches at the Royal Canin National Championship.  Judge Frank Kane loved her.  So proud of Matt and Rooney on this very special day
SEMINOLE DOG FANCIERS AND GREATER OCALA DOG KENNEL SHOWS
November 17, 19 and 20
We had a great week-end at the Ocala shows.  Meera showed well on Thursday, we did not show on Friday and on Sunday we had Loki and Meera entered.  

Meera placed second in her Open Bitch class all days and we took her over to the GCHC FCAT on Tuesday, Thursday and Saturday where she enjoyed running the 100 yard dash!

Saturday saw Loki get his first points and it was a MAJOR WIN.  Loki has only been in the ring 3 times!  On Sunday, Loki was pulled out for WD and ended up RWD to the 3 point major.  Way to go Loki!