BIF FC BinduraTolerton's Meera Of Course, LCX, MC, FCAT, Fch

Meera
(Can Ch. Scene Stealer Of Course x Ch Tolerton's That Girl Of Course)
Whelped 5/20/2013



Meera comes to us all the way from Of Course Kennels in Canada.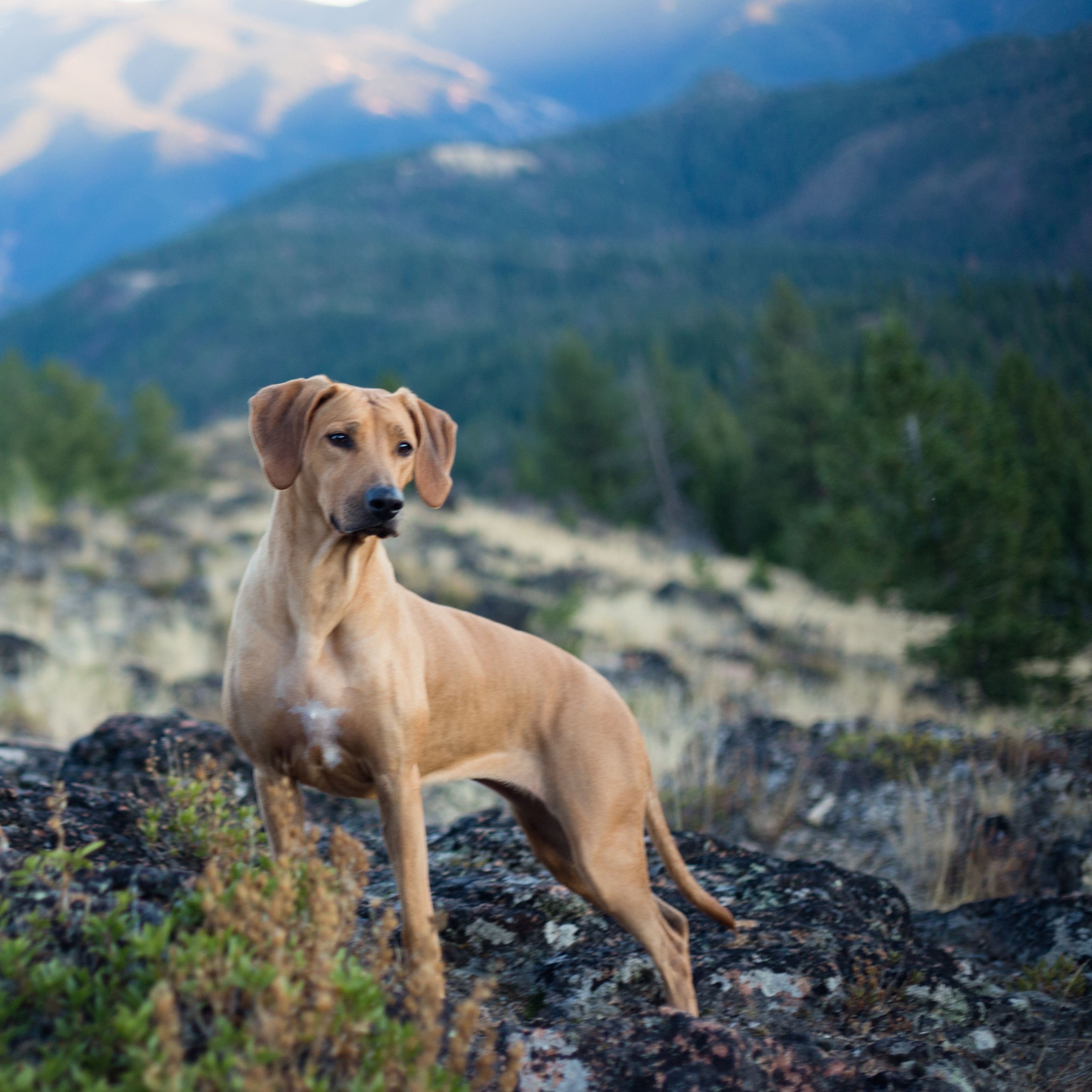 Meera had a rough first 2 weeks here in her new home.  Meera had parvo and she became symptomatic 4 days after getting home. She spent 8 days in ICU isolation but we are happy to say, she made it. She is now free of the disease and enjoying being a puppy and playing and running with her new pack.  

Meera is the daughter of Bindi's cousin, Marlo.  She is the grand daughter of MBIS BISS NBIS DC Of Afrikka Spring Valley Dorian Gray SC, Fch, RN.  She is also the grand daughter of the Canadian National Specialty winner, The Black Pearl Of Course.   We are excited to have her here with us.  
Meera is the first Ridgeback to earn her FCAT.  In 2017, she was ranked as the #5 AKC Coursing Ridgeback, #12 in the RRCUS Combines (with little ASFA running) and she was the #22 AKC Coursing Hound.   She earned her LCX (Lure Courser Excellent) title in early 2018 - a very hard title for any coursing dog to achieve - and she also became a Best in Field runner.   To say we are proud is an understatement.
EOAD  (Early Onset Adult Deafness): High Confidence Clear
Degenerative Myelopathy  (DM):  Normal
Thyroid (Clinical)  Normal


You can click on the image below to be taken right to Meera's OFA Page.  OFA does not record the EOAD or the ridged genotype, but tests results can be produced by me.
Enjoy some photos of Meera.  She has finally hit the show ring and we are working with her slowly