CH. KENGALI'S LEAP OF FAITH, S.C., TCP         "Finn"
February 8, 2008 - December 21, 2017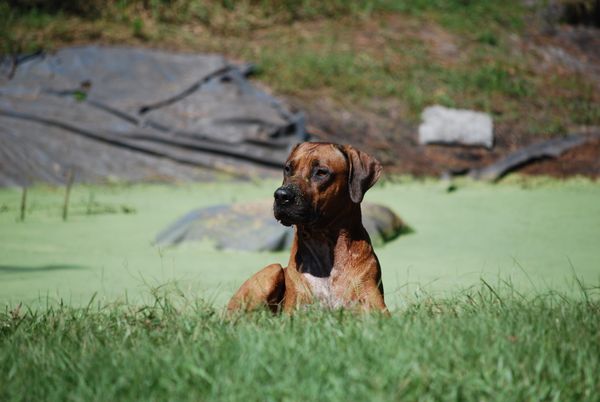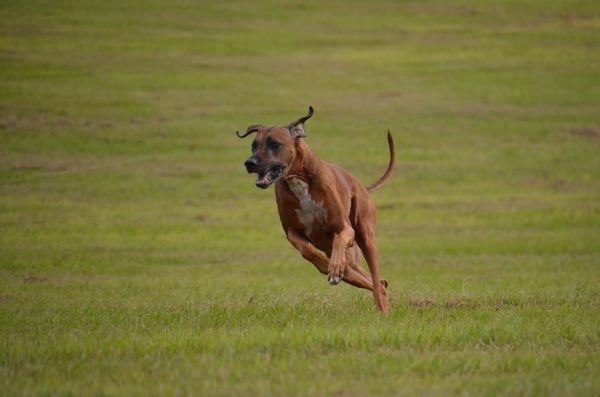 Almost 8 years old and he still loves to run.  Finn runs in the Veteran Stake now
Finn was your typical Rhodesian Ridgeback.  He loved his food, loved to chase things, he loved his toys and most of all, he loved his people.  He was very protective of his home, his yard, and his people and he was very loyal.   We sent him off on his next journey just a few days before Christmas after a battle with lymphoma.  He will be missed forever and will always have a special place in our hearts

We may have started Finn off in the ring too young, but it all paid off May 1, 2011 when he completed his championship with a 4 point major.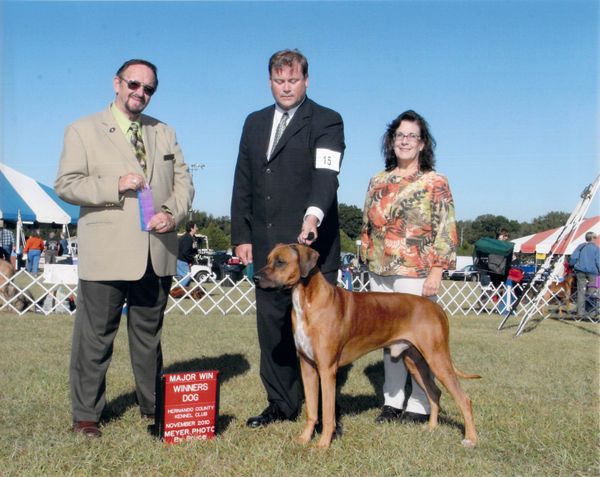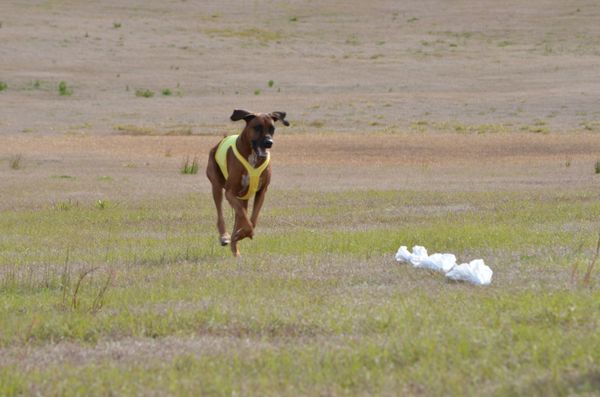 Please click the OFA banner below to go to Finn's test results. 
Finn at the 2009 National