Coursing, Coursing and more Coursing 


That is how the Bindura dogs are spending much of early 2013.  If you would like to see them, they will be on the fields in Ocala, Brooksville, High Springs and Altoona and possibly up in Georgia.    They can also be seen lazing about in the sunshine.  
Bindi's last show for 2013 was at the Boca Raton Kennel Club's show on June 9, 2013.  She was pulled out with another dog (Jethro) for consideration for Best of Breed.  In the end, she got Best of Opposite Sex.  Not too bad considering she has not shown in the ring since the National last November.  

She will show at the Eukanuba National Championship in December.  
A NEW DUAL CHAMPION
Bindi became a Dual Champon on May 4, 2013 when she completed her last 2 points for her Field Champion title.  In a field of 12 Open Ridgebacks, Bindi placed 3rd.  Way to go Girlie.

 Finn earned a new title this past week-end (March 10, 2013) when he coursed his way to his Singles title in ASFA.  That's a whole lotta running for the boy.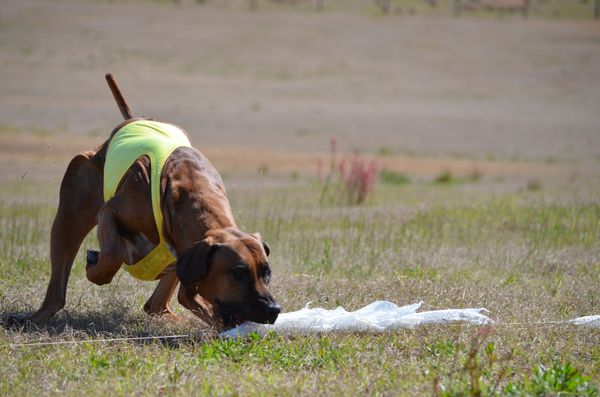 Bindi earned a first place in Field Champions on March 9, 2013 at the GOGLCA ASFA coursing.  All of this in preparation for the AKC trials at the end of March and early April.  She just needs her last 2 points...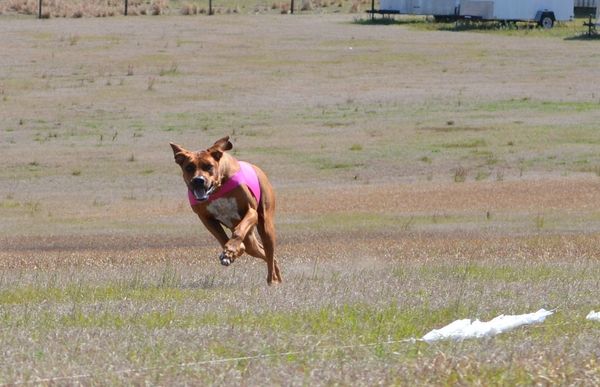 And Beau is our tent guardian