What a year 2011 turned out to be.

We specialed Bindi for most of the year - until RRCUS (the parent club) changed the Top 20 rules halfway through the year, making it so that Top 10 bitches could not be shown in the Top 20 event.    We then decided to cut back on the shows.   She still did us proud.  The fall of 2011 was when she really put on a show.  Back to Back Best of Breeds and Group 3 placements and then an Award of Excellence at the Biggest show of the year - Eukanuba.  So proud of this girl.

However, she did manage to rank in the Top 20 Ridgebacks for Grand Champion points (no small feat in a state that had 3 Top 15 RR's in conformation) and she finished as the #11 RR bitch in conformation - missing #10 by 1 point.  So close.  

Finn had a tremendous year as well.  In May he became an AKC champion when he got his last major - and it was a 4 point major!   We made the decision to retire him from the ring and let him chase the bunny on the field.  He was very happy about that!  

Beau loved going with us on all of our adventures.  

I should also point out that Matt was the #3 RRCUS Owner Handler for the year.


January 7-10 Ormond Beach
What a great cluster of shows and what a way to start of the year

On Friday, January 7, 2011, Bindi went

Best of Breed

in her first outing of 2011.  Thank you Judge Charles Trotter for this wonderful win.  Bindi showed well the other days and was awarded Select points toward her Grand Championship title.  13 points down and 12 more to go.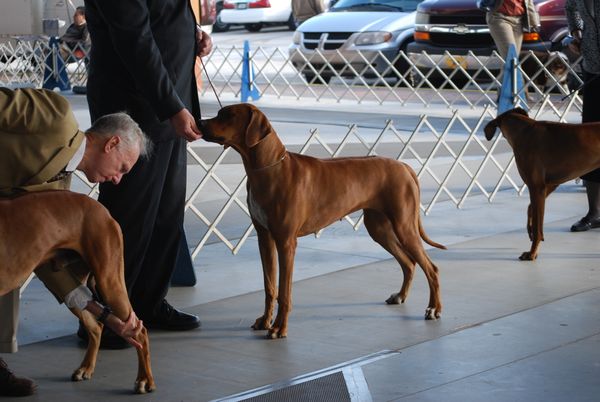 BROOKSVILLE WEEK-END


The huge cluster of shows in Brooksville are over and Finn and Bindi did just fine.  On Saturday, the 15th, Finn took reserve and Bindi was Select bitch.  On Sunday, Finn was not so lucky and took 3rd in his class, but Bindi went Best of Opposite.  She is getting closer to that Grand Championship title.  

On January 22, 2011, Bindi was Select bitch for her third and final major toward her Grand Champion title.  Only 4 more points needed.  Pepper also showed and she did very well.  Happy puppy in the ring.  

After the shows, we took them down to the pens and let them run a bit.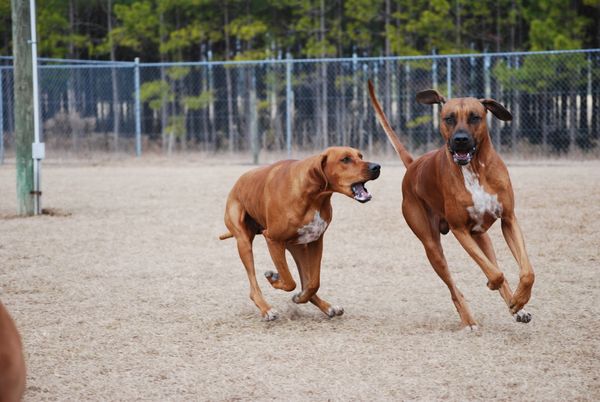 Bindi, Pepper and Ceci - all Cousins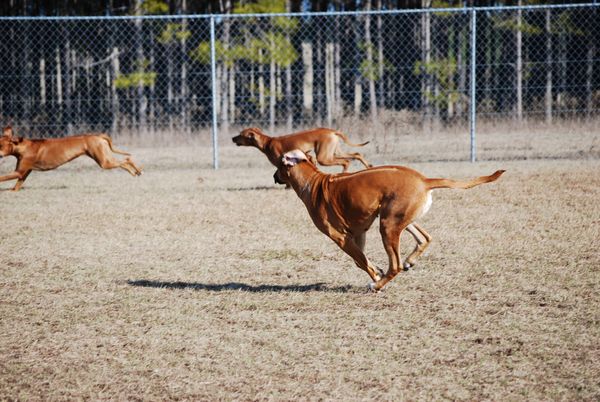 What an amazing time we had in New York City.  The drive was long, but so worth it.  We made it to New Jersey Saturday and were able to spend time with our friends, Bob and Robin Avon.  It was great to see them and their dogs, Bo and Harlow, again.  Bindi even got to meet her brother, Rusty.  

On Sunday, we made our way in to the city and got settled in the Hotel Pennsylvania.  We checked out the "potty" room in the basement and were pleasantly surprised when both Esme and Bindi used the area.  That was certainly going to make life easier.

Monday at the Garden was a madhouse.  Benching was wild.  People crowded in to see the dogs and ask questions. We had our crates near an aisle, but covered up so the girls could rest.  They were not fazed at all by all the people milling around and the noise.  

Show time started at 2:30 and it was well over an hour after that when Bindi and Esme hit the green carpet.  Not Bindi's best performance, but Esme was an Award of Merit winner.  Way to go, Esme!

This was a benched show, so we had to stay in the area until 8 pm.  I was never so happy to leave someplace than when I left Madison Square Garden on Monday night.  

We spent Tueday sightseeing anad then Wednesday we made our long journey home.  Beau and Finn were sure glad to have us home!!