GCH CH Kengali's Spirits R'Zoomin', SC, FM
Esme


2008-2013



Esme is very special to us.  She lives with her mom Ginny Merchant, but occassionally she will come and stay with us when Matt shows her.    Esme is the daughter of Ch. Adili's American Idol and Ch. Wallstreet's Zoom Zoom Zoom.  Esme is the first dog that Matt handled from start to finish and he enjoyed it for sure.  Esme won an Award of Merit at the 2011 Wedtminster Kennel Club.  She also has one of the best temperaments and is very loving.  

We said good-bye to Esme in early 2013.  Her eosiniophilic pneumonia had returned and the decision was made to let her go and be at peace.  We wil always miss her.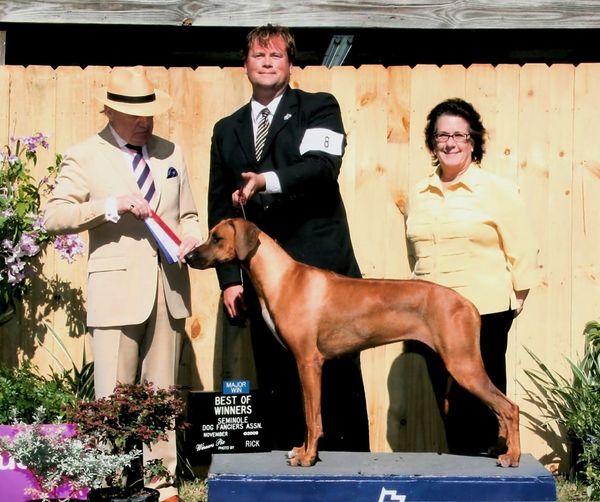 On January 16, 2010, Esme went WB and then BOW/BOS for a 3 point major and she finished her championship in style - as Best of Opposite to her daddy, Spirit, who was Best of Breed that day.  Here they are, father, Ch. Adili's American Idol, and daughter, Ch. Kengali's Spirits R' Zoomin' FM, JC.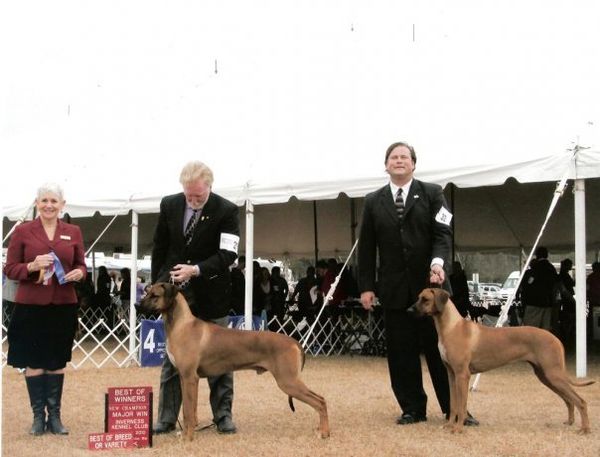 Esme at the 2009 National