SSRRC REGIONAL SPECIALTY and ROYAL CANIN
December 14 & 15, 2018
No placements for Rooney, but she did make the cut not only at the Regional but at Royal Canin in a huge entry  of Specials.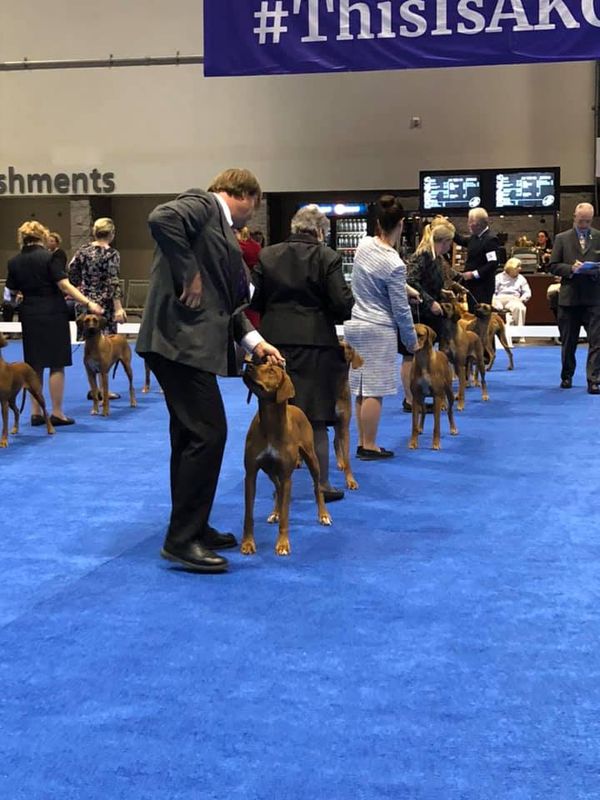 MISSISSIPPI-GULFPORT KENNEL CLUB
December 8, 2018
Rooney is Best of Breed, Group 4 and OH G3 
She was OH Group 3 on Friday as well.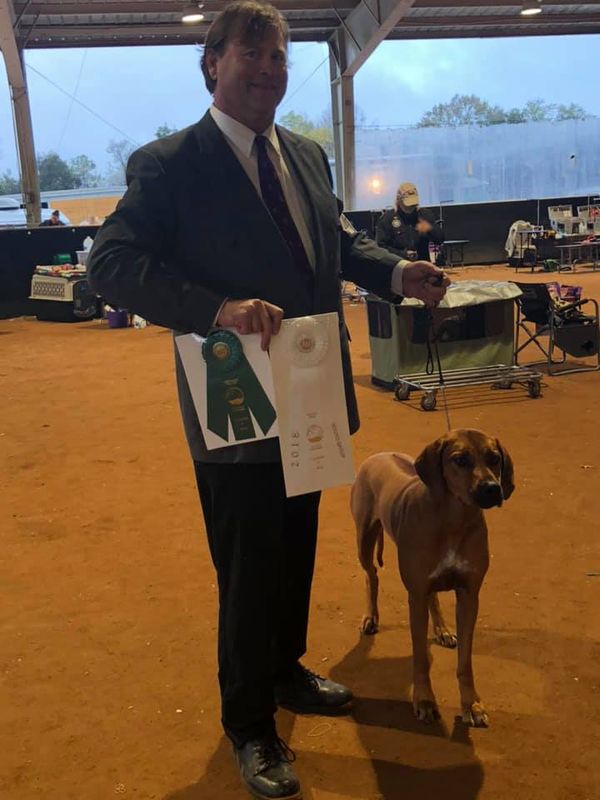 Kenobi (Bindura's Only Hope) has joined us from New Jersey to get shown to attain his AKC CHampionship.  As soon as that happens, he will be back on his way home to his mom, paura Guancione.  Kenobi was the blue and white collar in the litter of 17.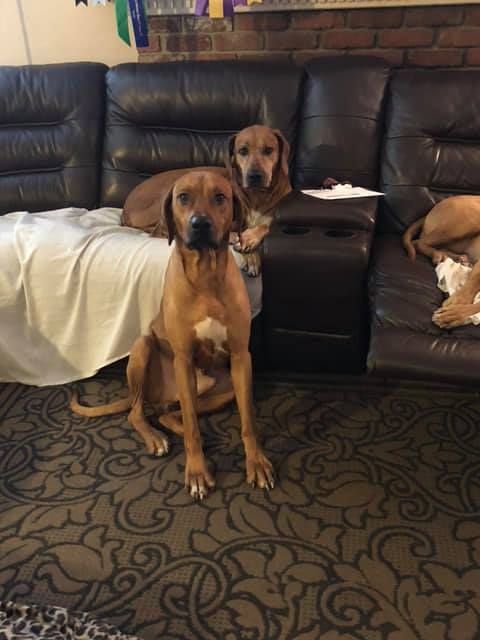 The AKC National Lure Coursing Championship
November 2018
Rooney and Meera both competed in this event.  Meera had fun...   Rooney placed 5th in a big Open entry.  So proud of that girl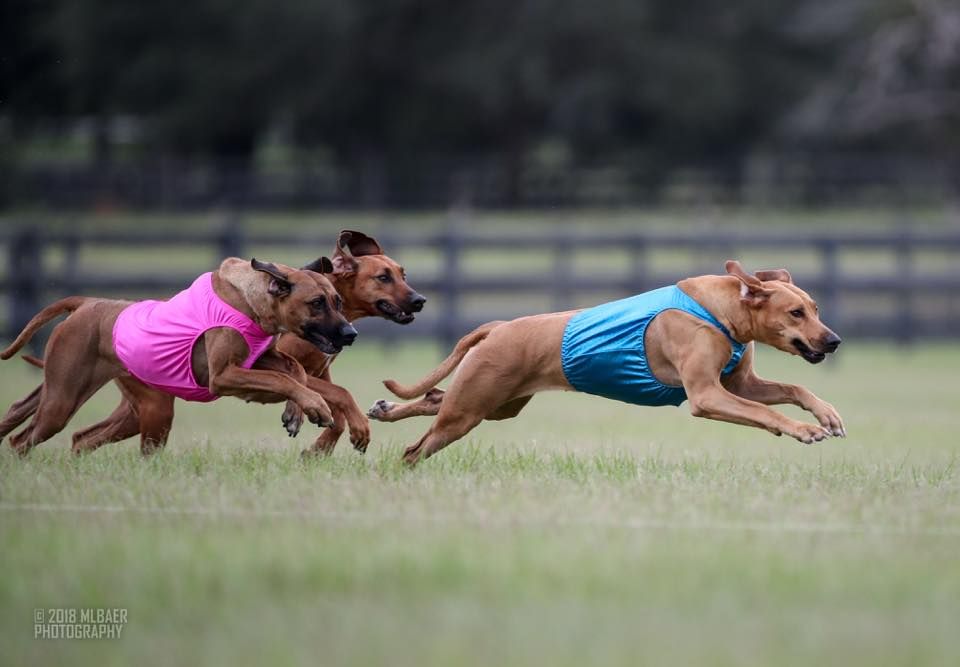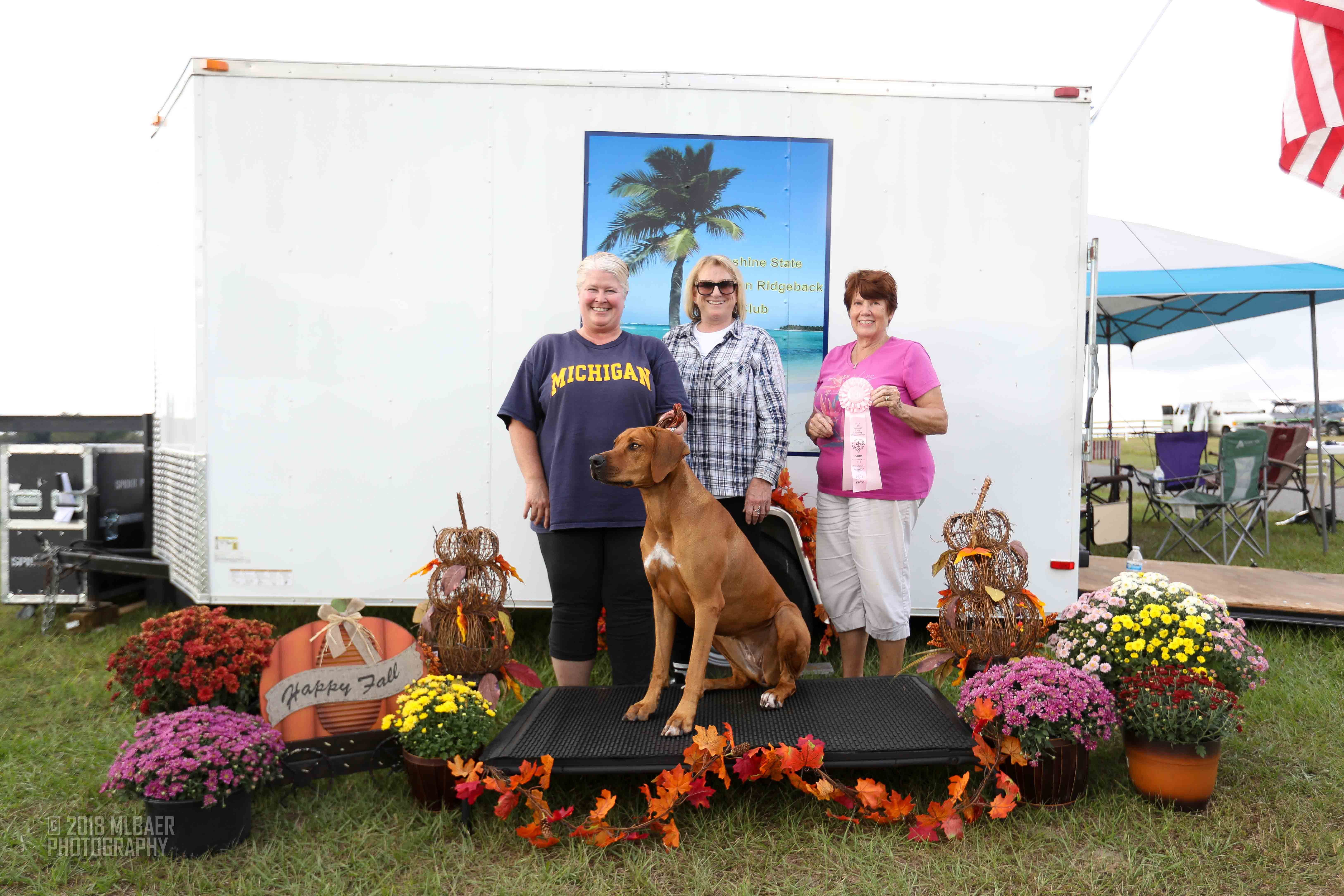 OCALA CLUSTER
November 2018
First points for Harper!  She was Winners Bitch Thursday and Friday!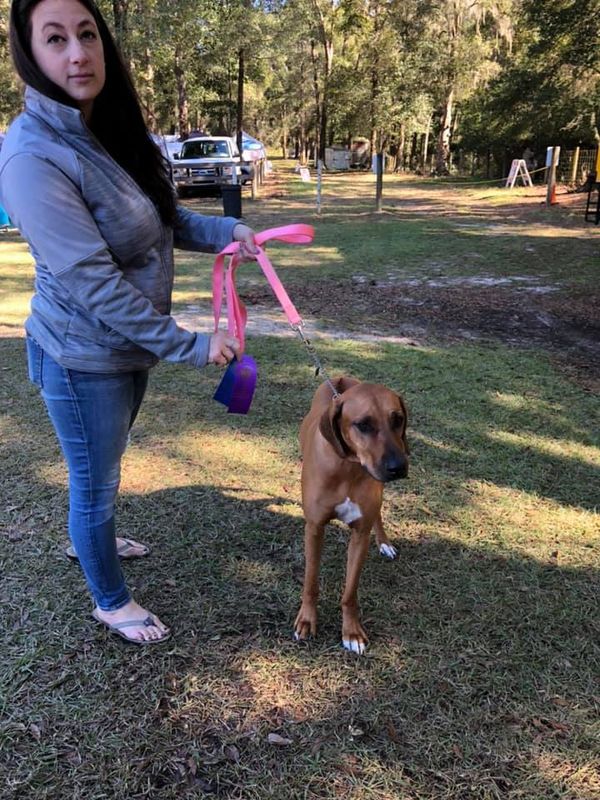 87th RRCUS NATIONAL SPECIALTY
LOVELAND, COLORADO
We had a great time in Loveland, Colorado at the RRCUS National Specialty held at the Embassy Suites, Loveland.
Matt was Best of Opposite Over 50 Handler.  A fun event to kick off the Spcialty with.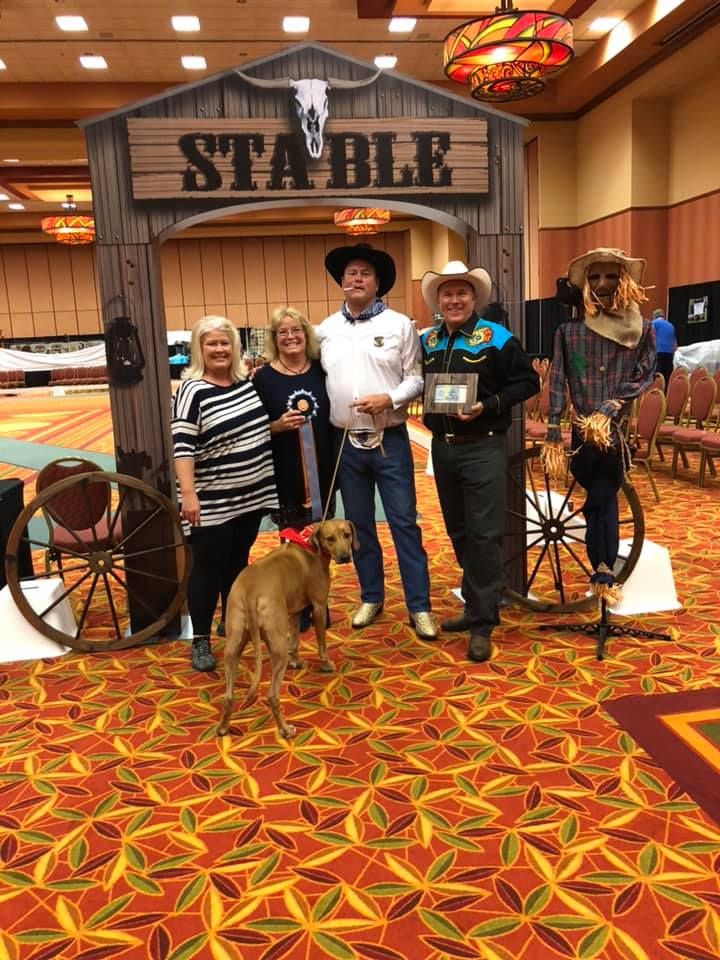 Rooney was 2nd in her Lure Coursing Stake and got 3 more points.  So proud of this girl.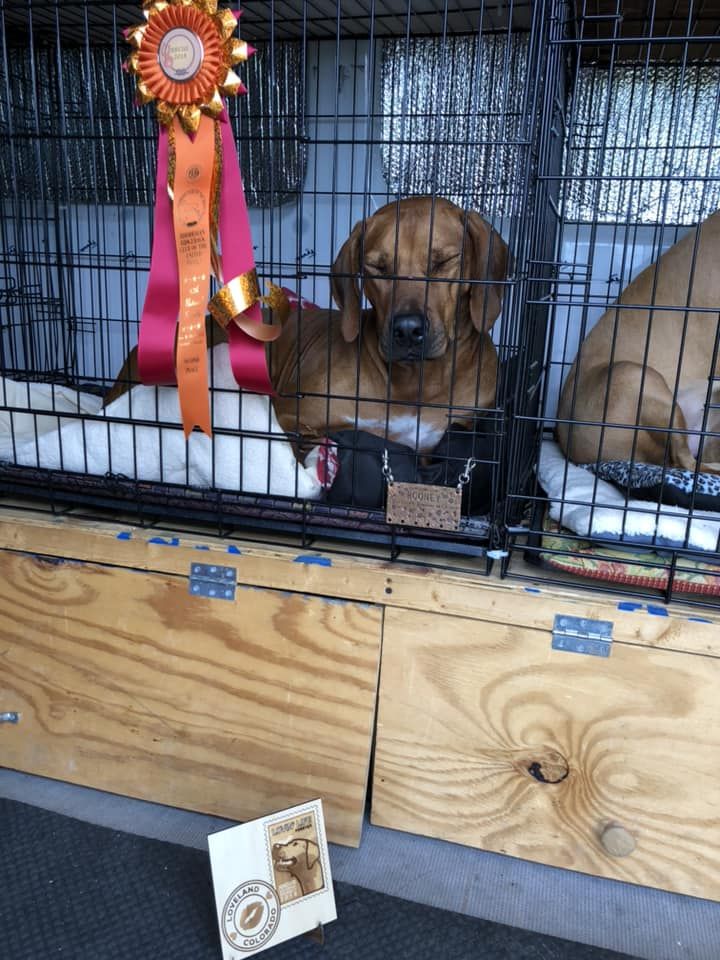 Rooney was also a Top 10 Bitch in Conformation in 2017.  It was sort of a surprise since she was just 2 in June!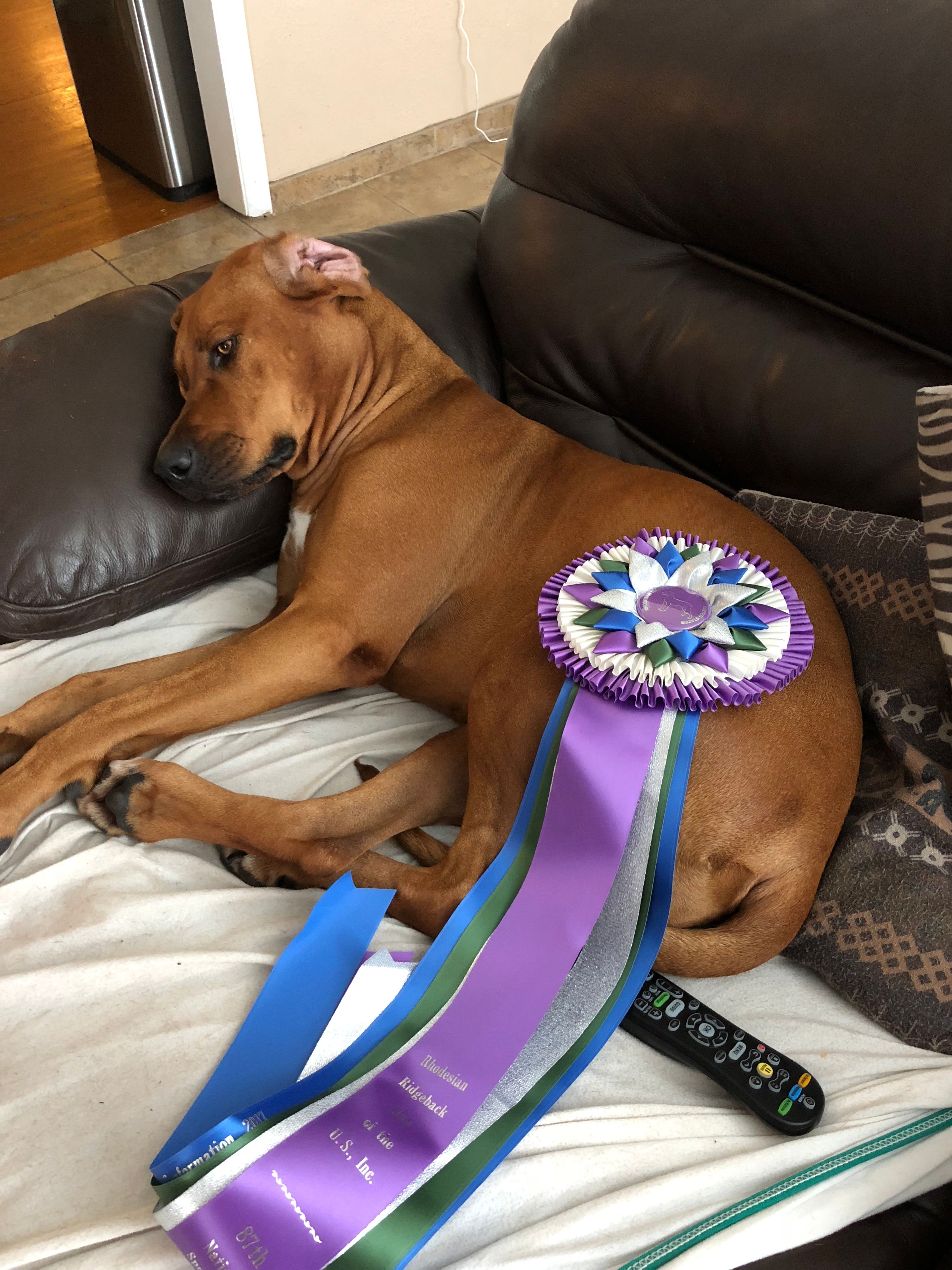 ************************************************************************************************
SSRRC Lure Coursing
September 15-16, 2018
Rooney is Best of Breed for anogther 2 points toward her Field Champion title.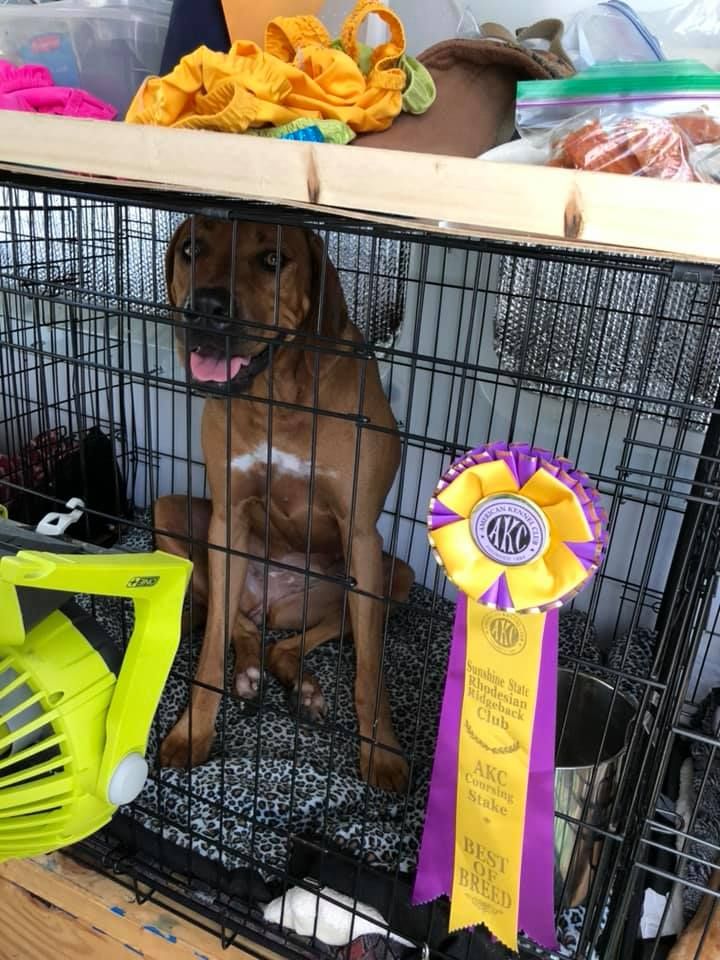 West Palm Beach Cluster
July 12 & 15, 2018
Rooney and Jarvis showed only 2 days  at this cluster.  Jarvis was Winners Dog on Thursday and Winners Dog on Sunday (the 2 days we showed) for 2 more points.  Jarvis now has 7 points toward his championship
Rooney was Select bitch on Thursday and Best of Breed Owner Handled.  
We are off from the shows until the RRCUS National Specialty in October.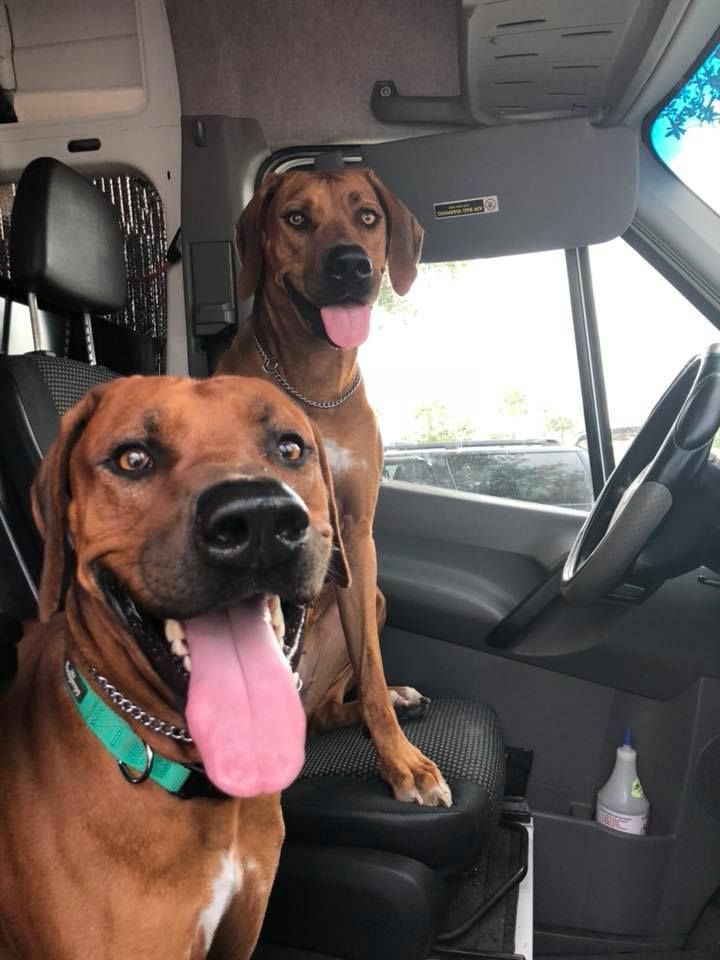 Simba - Bindura's Prince that was Promised - is set to make his ring debut this fall.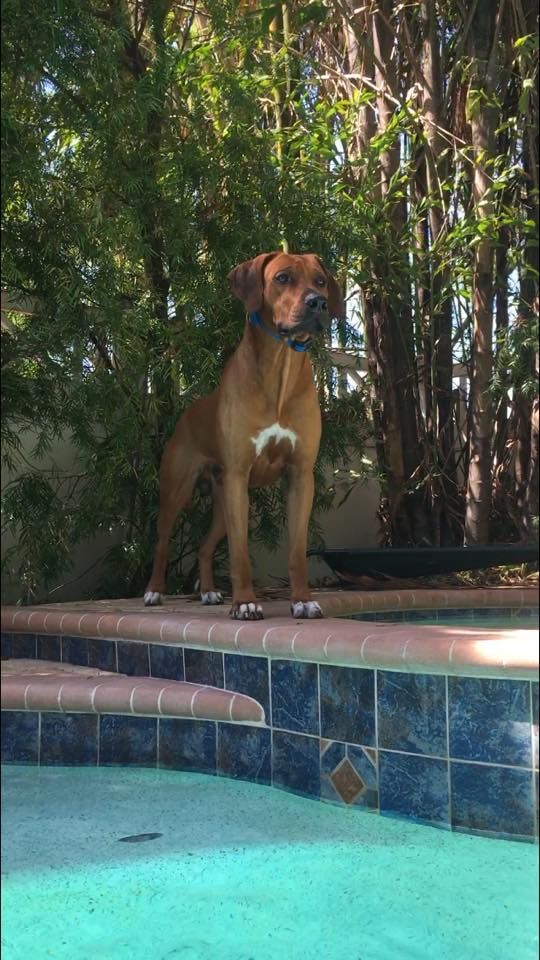 The Sunshine State Cluster
Tampa, FL
June 15, 16, 17, 2018
We did 3 of the 5 days of the Tampa shows. 
On Friday, Jarvis, Bindura's Sword of the Morning, was WD/BOS/BBE for another point toward his championship.  He was Reserve Winners Dog on Sunday
Harper, Bindura's Queen of Thorns, JC, made her debut in the Bred By class and looked awesome handled by Matt.  On Saturday she was 2nd in the B BE class of 3 and Sunday she got a hard look by the judge.  She has come a long way!
Rooney, GCHB Bindura's Breaker of Chains, JC, FCAT, was Best of Breed on Saturday.  On Sunday she was Select/BOBOH and ended the week end with an Owner Handled Group 4.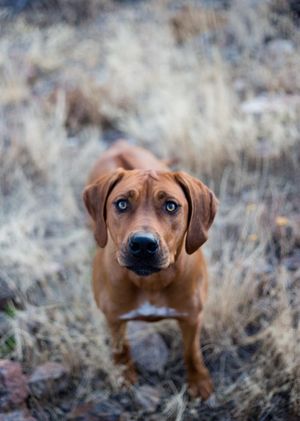 Russet - Bindura's Ice and Fire at Regal - has been doing great out on the road with her handlers.  Russet has slowly but steadily added points toward her Championship and we expect her to be the next Champion. Way to go Russet. Russet lives with Gails James (Bindi's breeder) and all of our Regal family in Pennsylvania.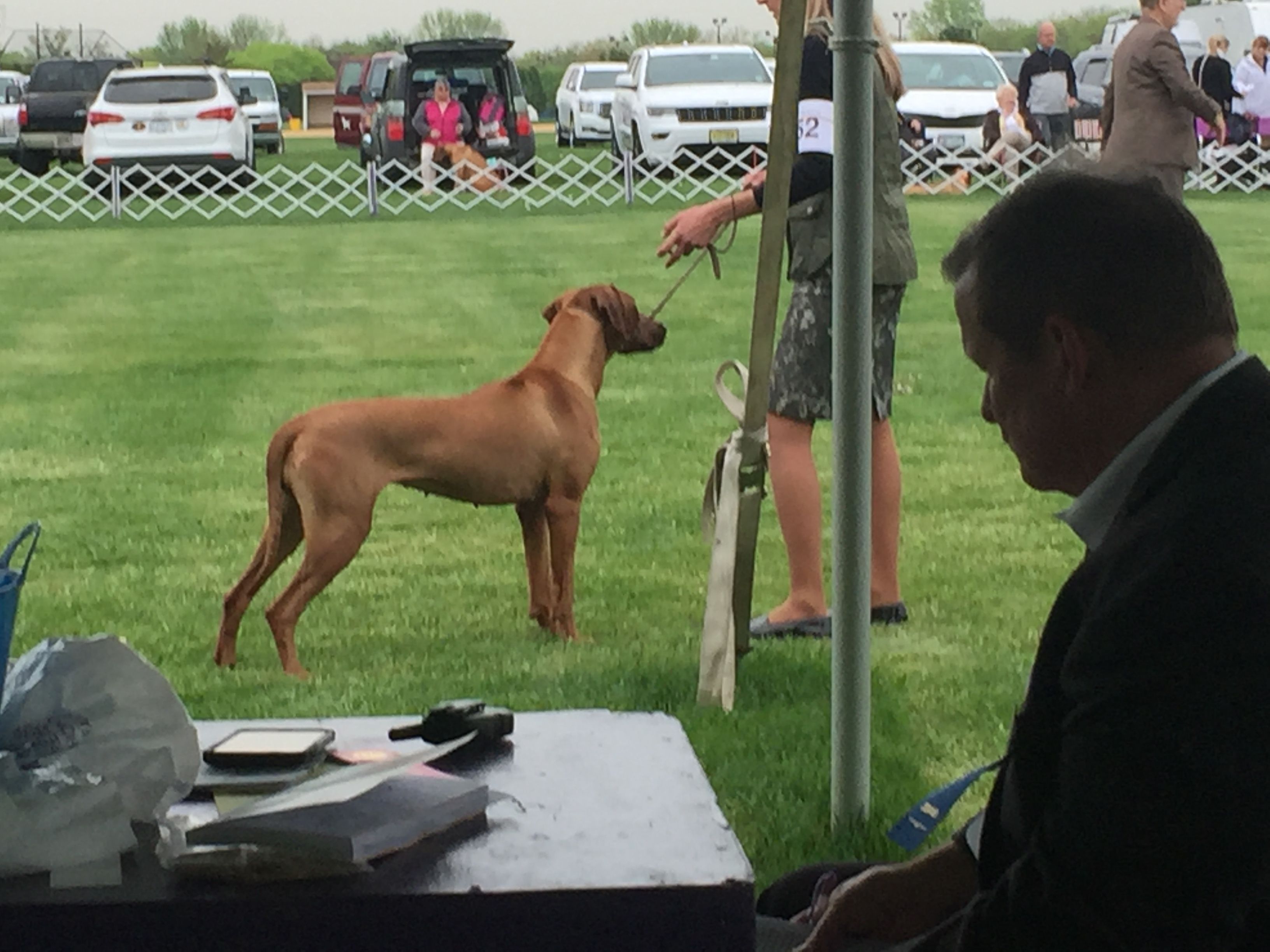 ROONEY IS BEST OF OPPOSITE AT THE NORTH GEORGIA HOUND SHOW
Perry, GA, April 14, 2018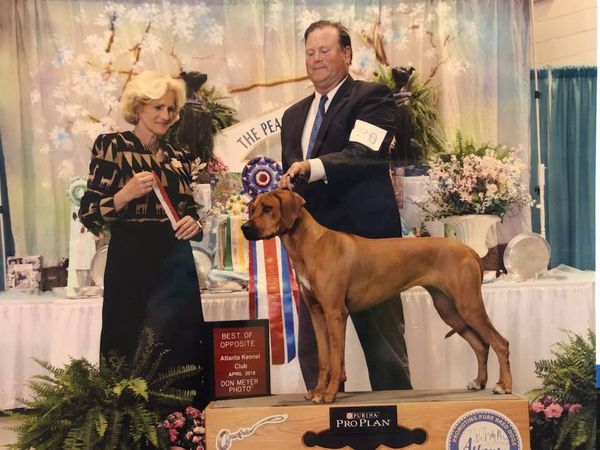 MEERA IS BEST OF BREED AND EARNS A NEW COURSING TITLE
On April 1, 2018, Meera was Best of Breed at the SSRRC AKC trial and she earned a 4 point major and her last 4 points for her LCX (Lure Courser Excellent) title.  The LCX is an elusive title for most Ridgebacks as it requires a running dog to attain 45 points from the Field Champion class and to stay competitive with the younger, less cheating Open dogs.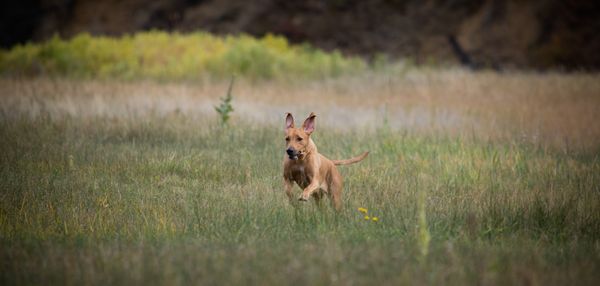 .
ROONEY BEST OF BREED at the SUWANEE KENNEL CLUB SHOWS
A good week end for Rooney up in Newberry.  She was Best of Breed on Saturday and Sunday and reeived an Owner Handled Group 2 on Sunday.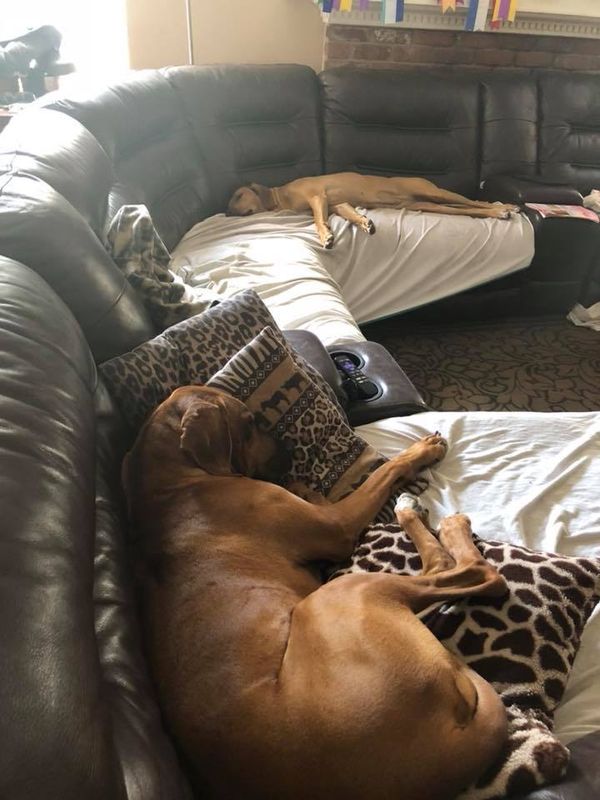 BEST IN FIELD FOR MEERA
At the ACC ASFA trial in Tallahassee, Meera ran her heart out and got her first Best in Field.  So very proud of this girl.