2009 was a year we showed Finn to his International Champion title as well as added Bindi to the pack.  We also started coursing with Finn - who proved to be an avid courser.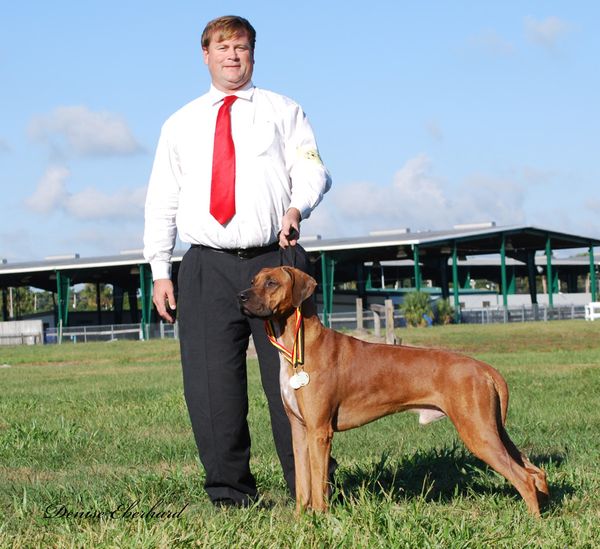 Finn received his International Championship title on October 18, 2009 after showing in his 3rd IABCA show.  Not only did he get his title, he also went BOB and received a Group 1 placement.  What a thrill to go in to the BIS ring.  Although he did not get BIS that day, it sure was exciting.
Winston-Salem, NC 
Christmas Classic Shows


We traveled all the way to Winston-Salem in hopes of getting Esme's last major at the RRCUS supported shows in North Carolina.  It was not to be for her that week-end.  However, the week-end was not a total loss and to our surprise, Finn took Reserve Winner's Dog both Saturday and Sunday - he even won Open Dogs on Sunday.  Wow!  We were thrilled.  Below is Finn's stash from that week-end.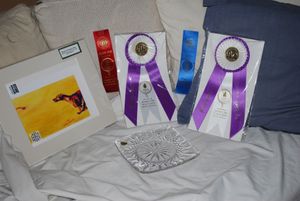 Best handler at the George Alston seminar