2010 started out slow.  

Bindi was shown in a few shows here and there as we waited for her to mature in mind so that she could be shown regularly.  That all came together in June.  Bindi received two 5 point majors at big shows in the summer and then we had to single her out in the fall (no big shows in Florida) and she became a new champion just before the Ocala shows in November.

Finn continued his show career and received his first major and the majority of his points during the year.  We then had the luxury of only having to show him when there were going to be majors.

Beau continued to be our loyal and steadfast house dog, accompanying us whereever we went.

April 24, 2010
Finn was Winner's Dog at the Heartland Kennel Club in Zolfo Springs.  Thank you Judge William Cunnigham for another point toward Finn's Championship
Esme was Best of Opposite both days of showing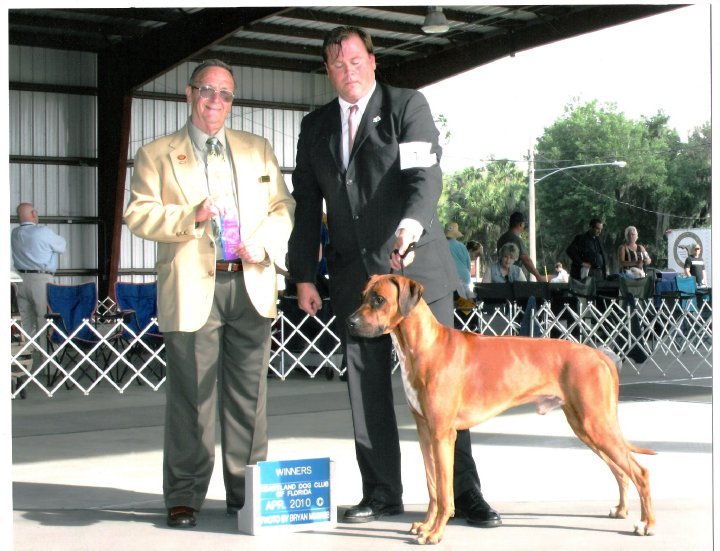 May 1, 2010
Making strides in the ring, Bindi girl went Reserve in a very competitive bitch ring on May 1, 2010 at the Treasure Coast Kennel Club show in Vero Beach. 
Thank you Judge Rita Bell


Following the shows in Vero Beach, our dogs are taking a much needed rest from the show ring and will enjoy lazing around on the couch, soaking up the sun, and doing some coursing in June.  We will be back in the ring at the end of June for the Orlando shows.  For the first time, Finn will be shown by a handler. 
We had 3 days of shows in Orlando and on Friday, June 25, 2010, all of our hard work and patience finally paid off when Bindi went

Best of Breed

over 4 specials (2 of them ranked in the top 15 Ridgebacks in the country)  We are so proud of our girl.  

Bindi got her first points and it was a 5 point major!!

 Thank you Judge Douglas A. Johnson for this wonderful win.   Finn showed his heart out for his new handler, Morgan Brooks  He was not feeling well 2 of the 3 days, but did manage a placement in a very competitive Open dog class.  He always makes us proud, too.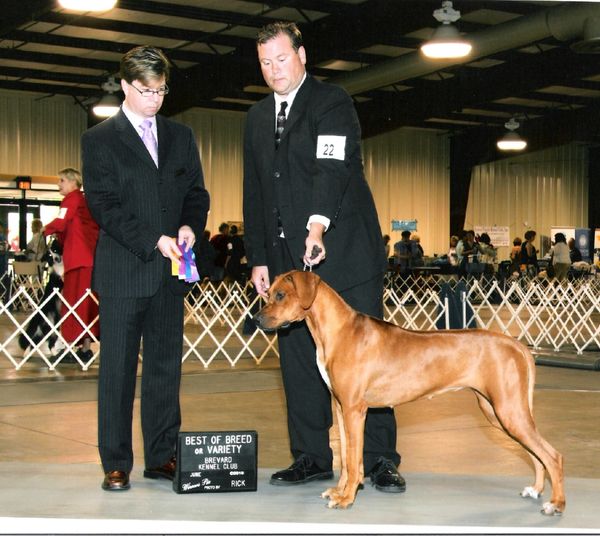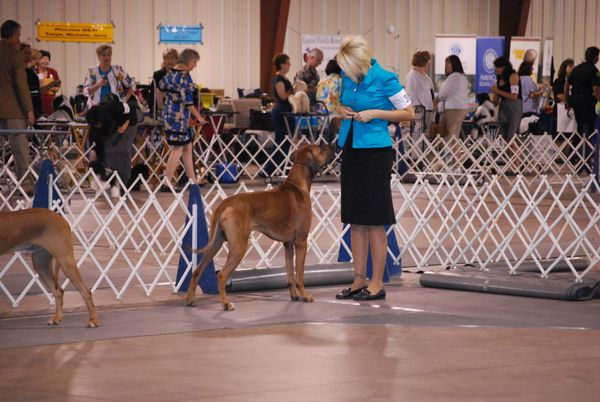 Sawnee Mountain Kennel Club, Lawrenceville Kennel Club,
Conyers Kennel Club of Georgia shows, Atlanta

RRCUS supported August 28 and 29



Bindi did it again.   On Sunday, Bindi went Winner's Bitch over 21 bitches for another 5 point major.  She now has 10 points and is well on her way to becoming a champion.  We could not be more proud of our girl.  She competed well all 3 days, going Reserve on Friday and then Winner's on Sunday.

Thank you Judge Toddie Clark for this most awesome win.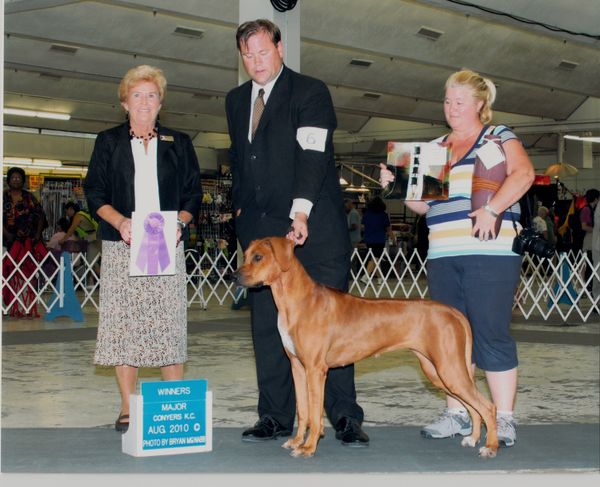 Arcadia, Florida - the Italian Cluster shows

Bindi showed in Arcadia, Florida and went Winner's bitch on Thursday, Winner's bitch, Best of Winners and Best of Opposite Sex on Friday and then Winners Bitch on Saturday.  On Sunday, we were not as fortunate and went Reserve.  Thank you Judges Houston Clark, Toddie Clark and Chantal Andrew for giving Bindi her wins.

Finn went Reserve on Saturday - the only day that we showed him.  Finn will show in Brooksville on November 13th and 14th. 

The good news is that Bindi now has 13 points  and needs 2 more points and then she is an AKC champion.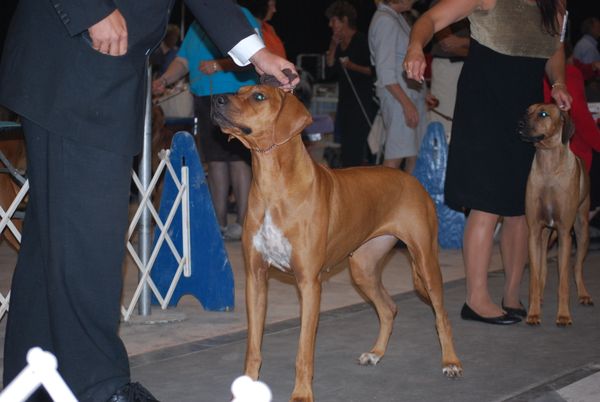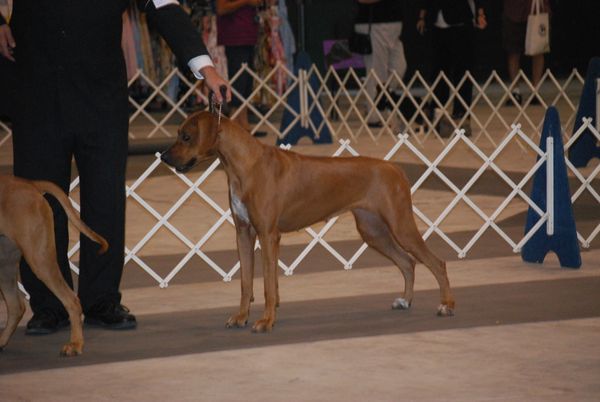 Our next show will be one day in Boca Raton, Florida on October 30, 2010, followed by Lake Eustis Kennel Club shows November 6th and 7th.  
November 6th and 7th 2010