Brandon Kennel Club
October 29 - 30, 2022
No photos for this but Fetti
Ares.  Winners Dog x 2 for his first 2 points
Harlo  Winners Bitch and Best of Winners Saturday (only day entered) for her forst point on her first day of eligibility.
Fetti.  With Aaron.  Select on Saturday and Best of Opposite on Sunday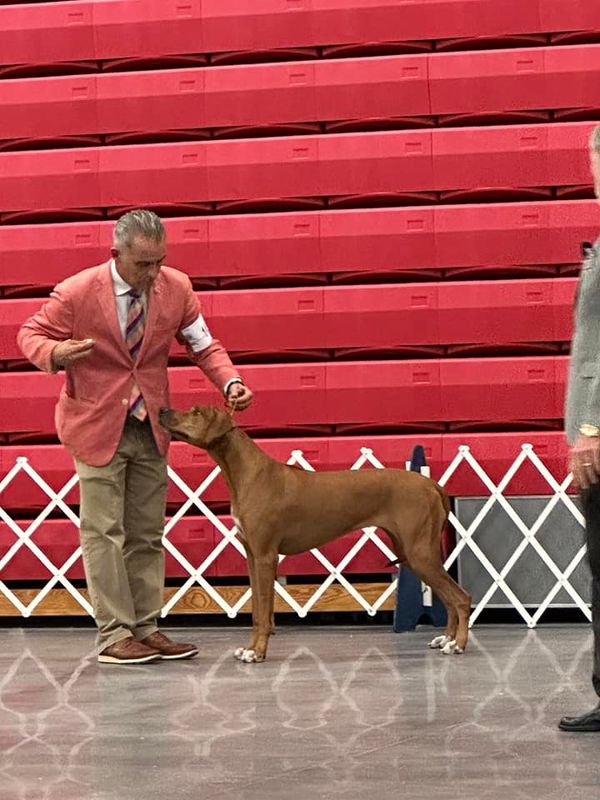 RRCUS NATIONAL SPECIALTY
Wilmington, OH
October 10 - 15, 2022
Ares was 2nd in the American Bred class.  Ares is Bindura's Fire and Blood from the Hunter x Rooney 2020 litter   He is coming to Florida to show and hopefully attain his AKC championship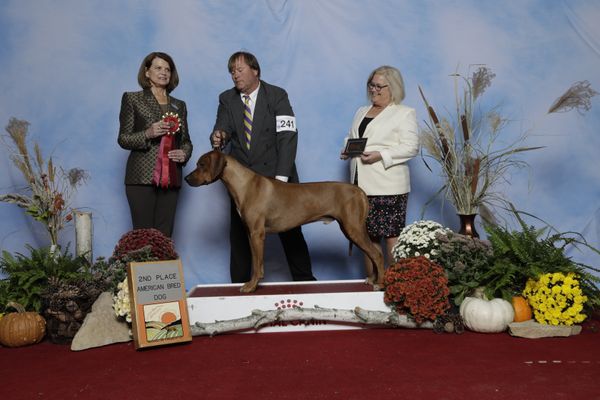 Fetti was 4th in the Open D stake for Lure Coursing.  She also made a cut in the Breed ring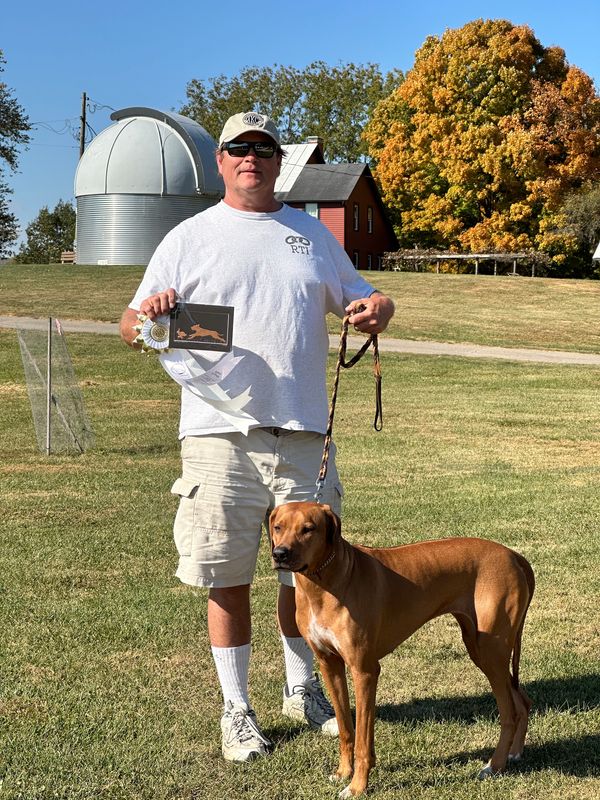 Harlo showed in the 4-6 month puppy and was pulled for another look.  Yay Harlo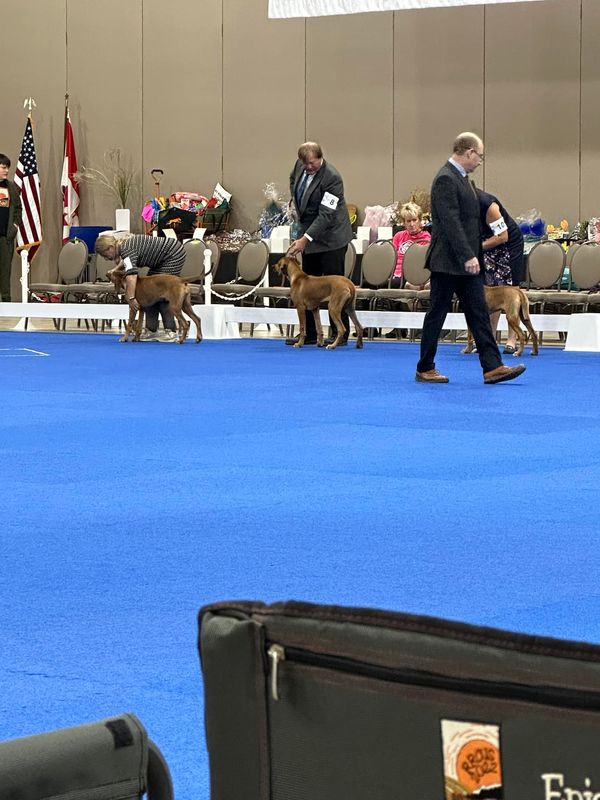 Meera showed in the 9-11 Veteran Sweepstakes and had fun!!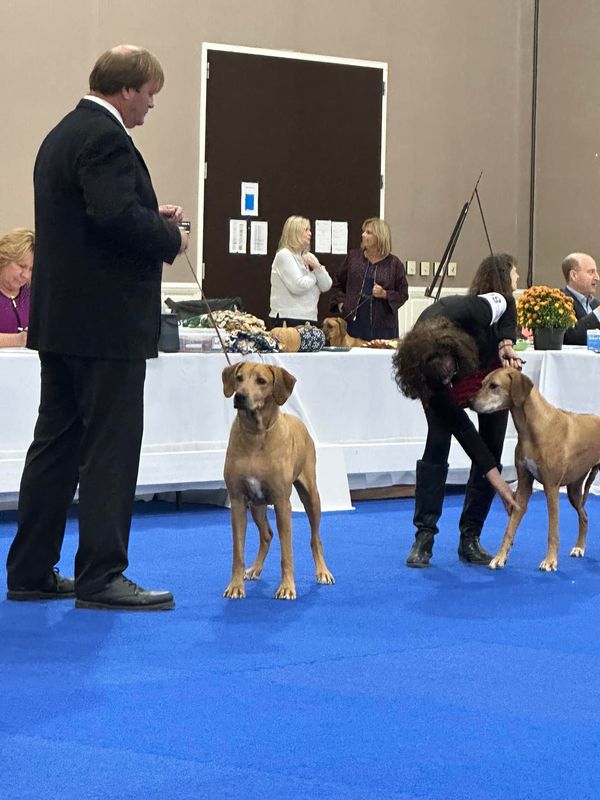 *****************************************************
NEW CASTLE, PA
October 7, 2022
Fetti was Best of Breed, BOBOH and BOBOHG4.  On our way to Ohio for the National Specialty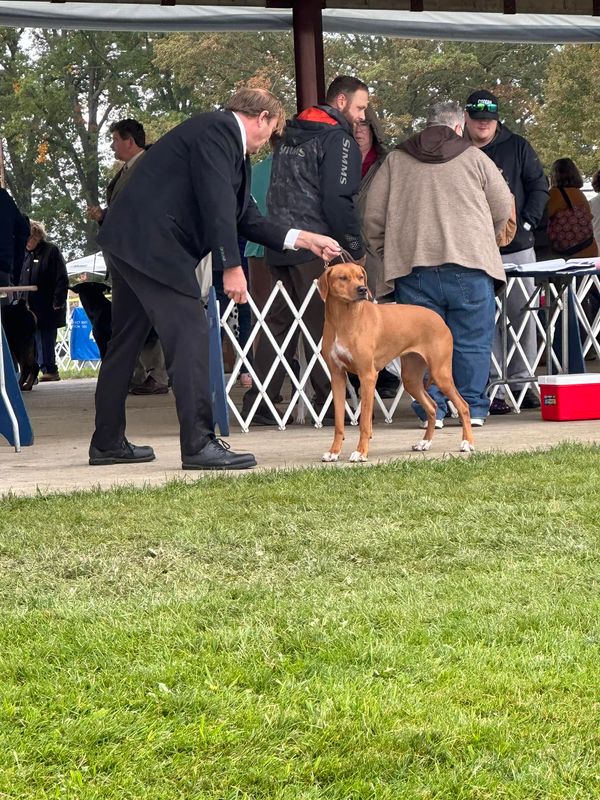 *****************************************************
At the West Volusia Shows, Fetti was SEL x 2 and BOS x 1.  September 23, 24, 25, 2022.
Harlo competed in the 4-6 month puppy and was BOB x 2 and Group 1 x 1.  She got in a lot of training
Our Next ad in The Ridgeback Magazine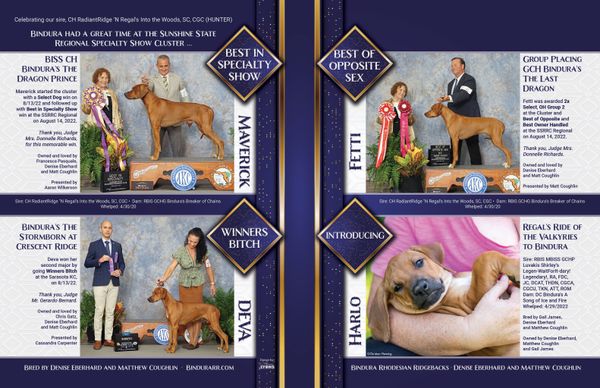 Bindura had a great week at the Sunshine State Cluster II
August 11, 2022 - August 14, 2022
On August 14, 2022, Sunshine State Rhodesian Ridgeback Club held their summer Regional Specialty.  We won big
Maverick was Best in Specialty Show!  BISS CH Bindura's The Dragon Prince.  We are so proud of him.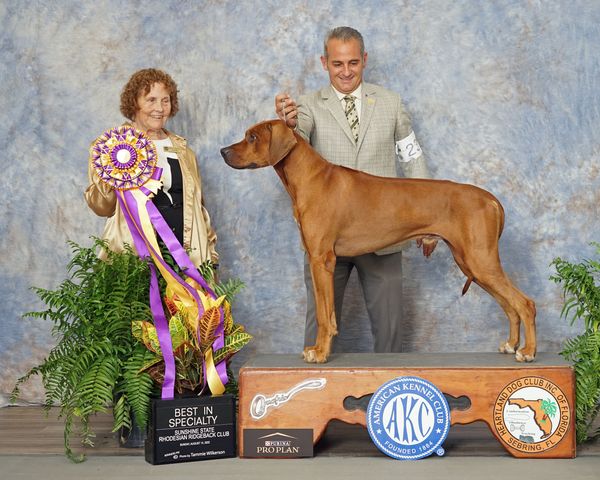 Fetti, GCH Bindura's The Last Dragon, was Best of Opposite and Best Owner Handled.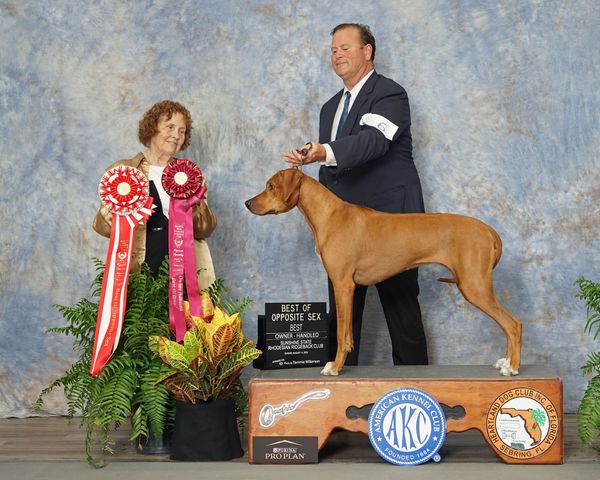 Fetti, GCH Bindura's The Last Dragon, was SEL on August 12, 2022 and Select and BOBOH on August 13, 2022. On August 13, 2022, s he was also Owner Handled Group 3
Fetti was Select on August 13, 2022 and August 14, 2022 at the All Breed show before the Specialty.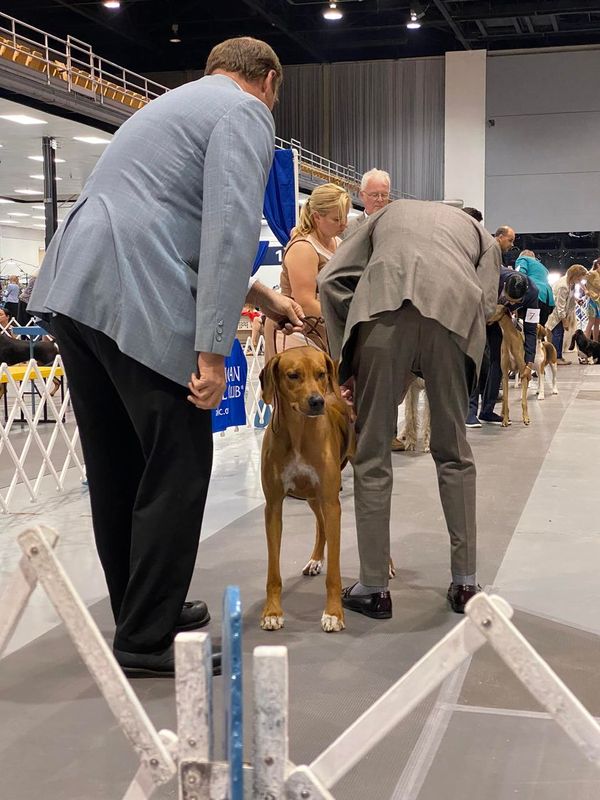 MEERA!!!  My Veteran.  FC BinduraTolerton's Meera OfCourse, LCX.  She showed at the Tampa Cluster Friday, Saturday and SUnday at the Regional.  She was Best Veteran on Friday and Saturday and on Sunday, at the Regional, She received an Award of Merit and Best of Opposite to Best Veteran!  So proud of this 9 year old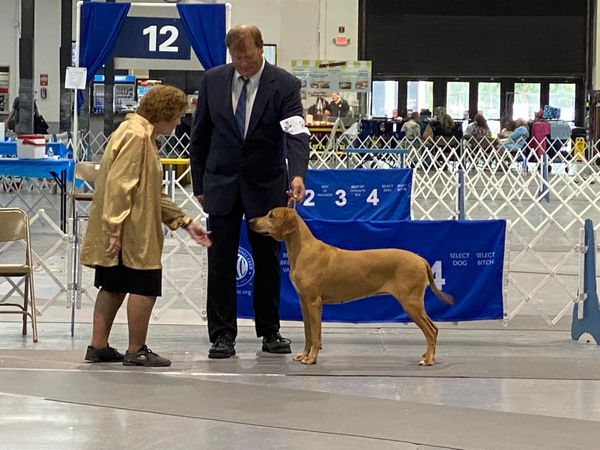 On August 13, 2022, Deva, Bindura's Stormborn At Crescent Ridge (Hunter x Rooney) was Winner's Bitch for her 2nd Major.  So.  Proud.  Deva now needs 5 singles to finish her Championship
Deva was Reserve Winner's Bitch at the summer Sunshine State Rhodesian Ridgeback Regional Specialty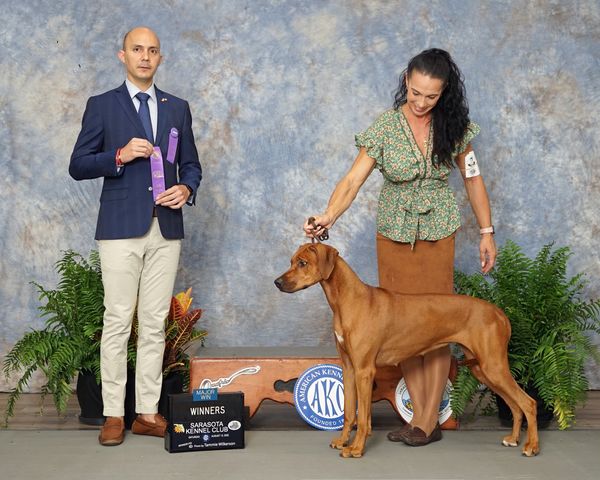 CITRUS COUNTY KENNEL CLUB
Fetti was Best of Breed and Owner Handled Group 2 at the Citrus County Kennel Club's Show in Ocala July, 9, 2022
WESTMINSTER KENNEL CLUB
Lyndhurst Manor, Tarrytown, NY
We showed at Westminster on June 20, 2022.  Did not have any expectations and Fetti did us proud.  She made it down to the final 10 dogs and alas, there were only 9 ribbons to hand out.  She missed a ribbon by that.  she and Matt showed wonderfully.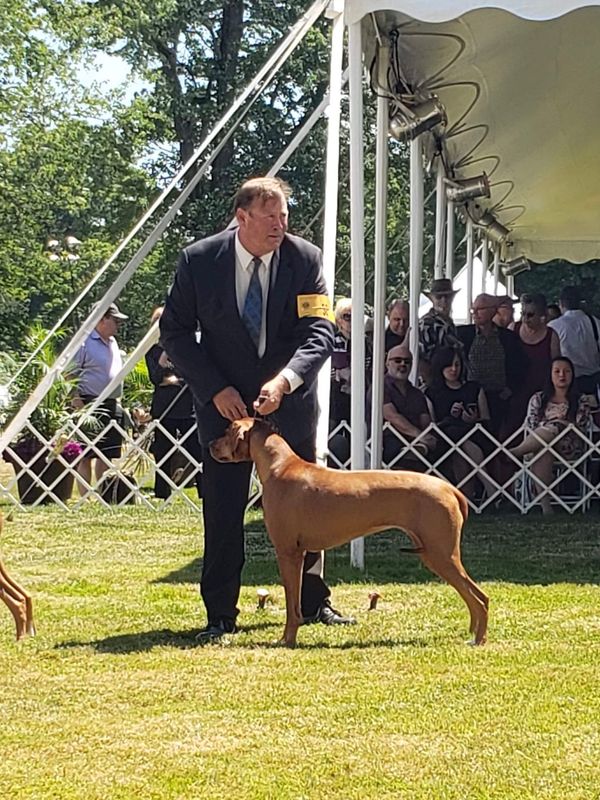 *******************************************************
Sarasota Kennel Club
June 16, 2022
Fetti goes Best of Breed under Hound judge, Michael Canalizo and then receives an Owner Handled Group 4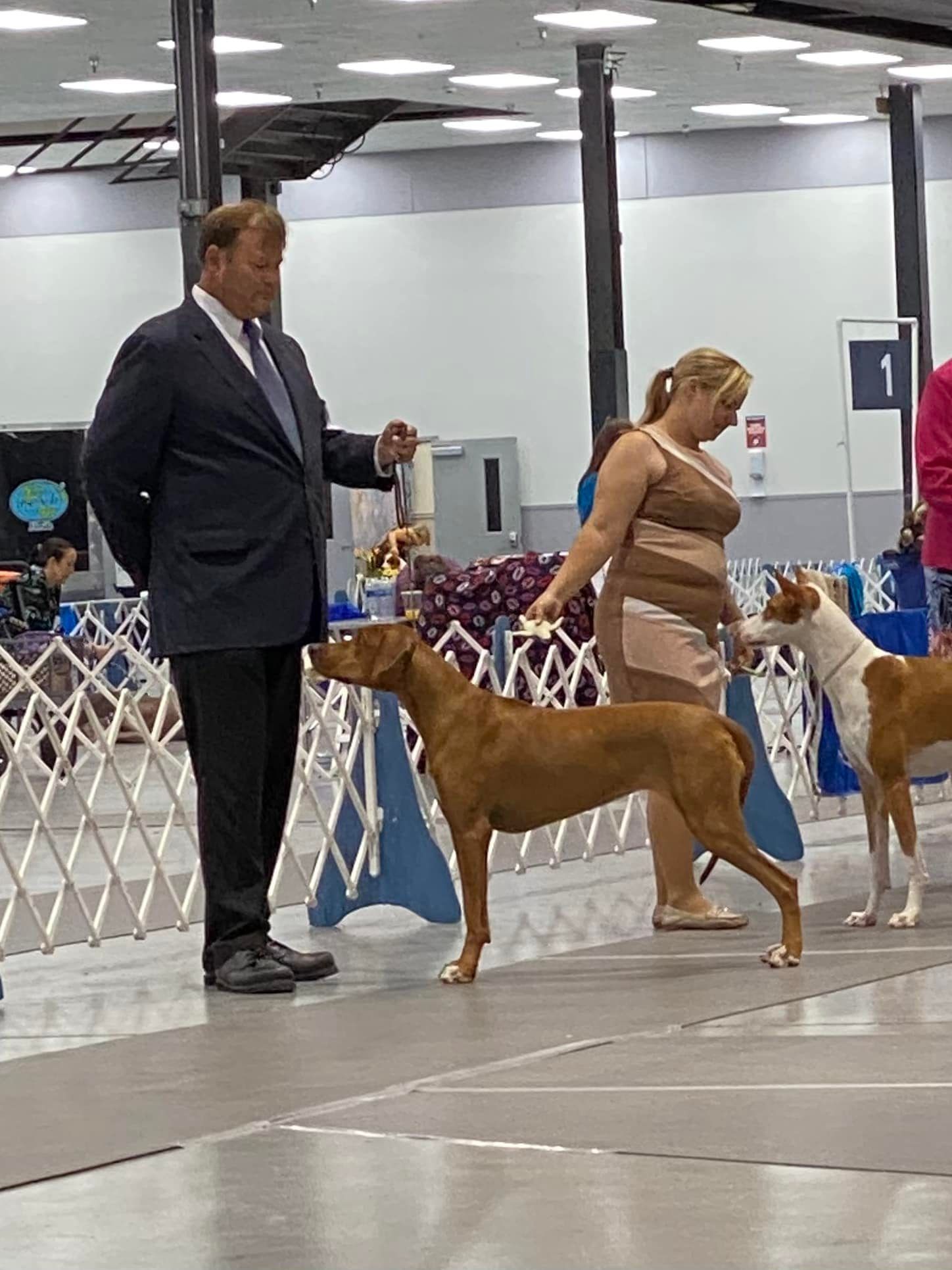 ******************************************************
May Perry
May 11, 12, 13, 14 & 15, 2022
Fetti was Best of Opposite all days except Sunday when she was Select.  She was also Best of Breed Owner Handled most days and received an Owner Handled Group 2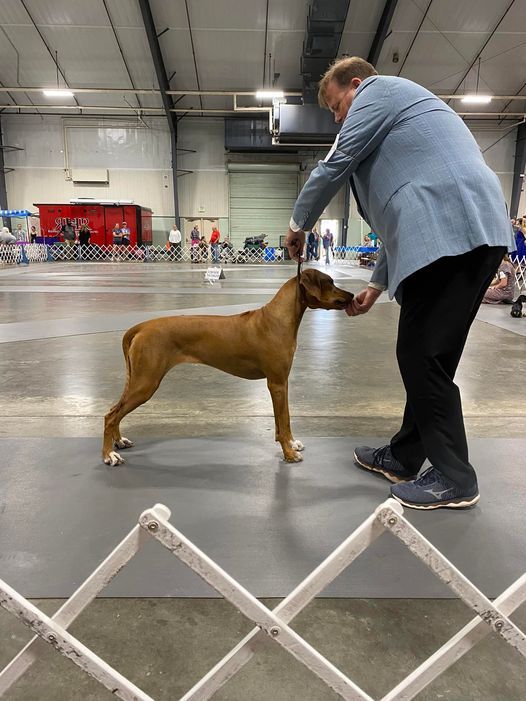 Fort Lauderdale Dog Club
April 29 - May 1, 2022
On Saturday, April 30, 2022, Fetti was Best of Breed, Best of Breed Owner Handled and received a Group 3 from breeder judge Filiberto Arniella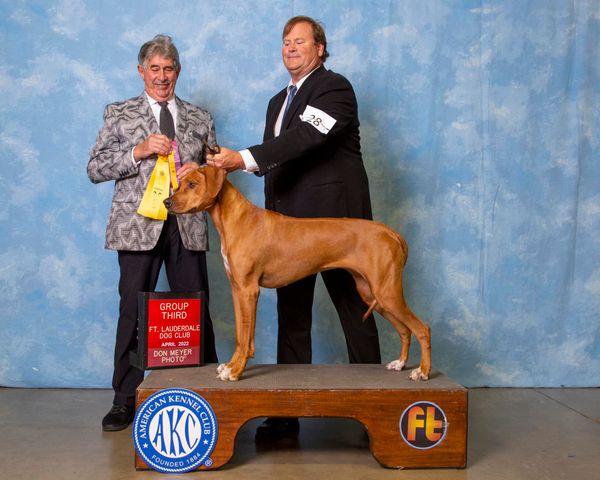 Fetti had a great 3 days at the South Florida Classic
We showed March 9, 10 and 12, 2022
Best of Breed x 2
SEL
OH Group 4, OH Group 1 and OH Group 2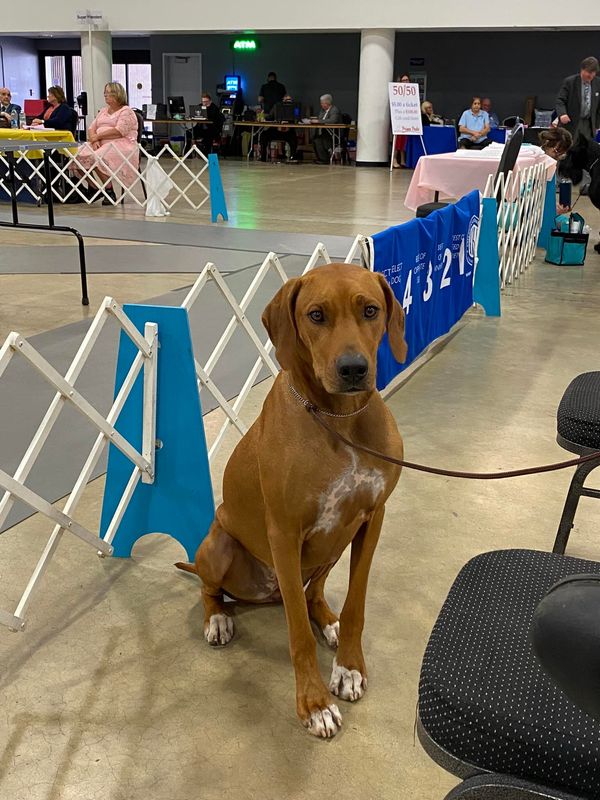 Our upcoming ads in the Ridgeback Magazine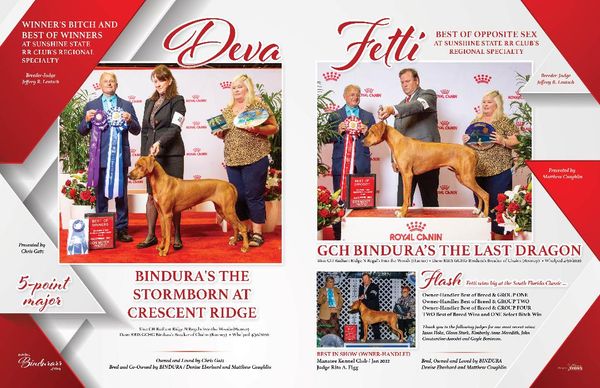 Lake Eustis and Greater Gainesville show
January 26 - January 30, 2022
Fetti became a Grand Champion this past week end.  She was SEL 3 of the 4 days and garnered an Owner Handled Group 2 as well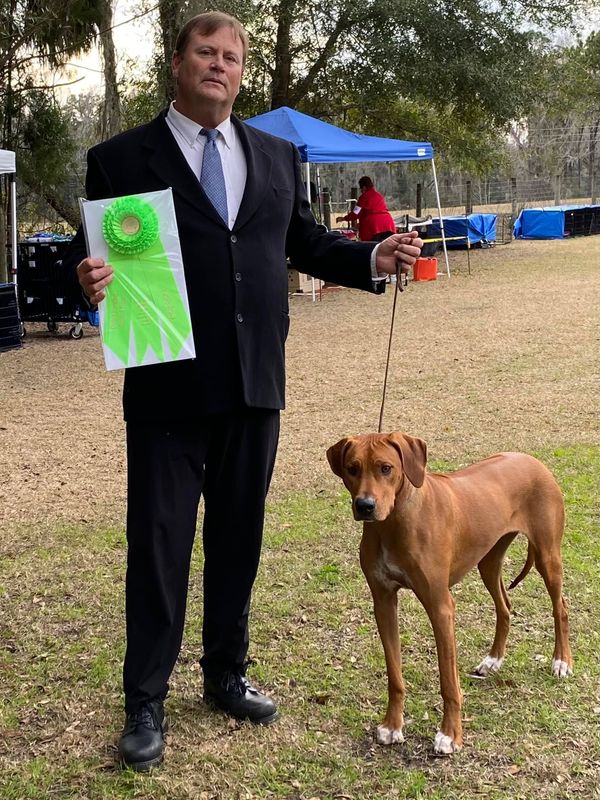 Our upcoming ads in the Ridgeback Magazine