MEERA IS A FIELD CHAMPION!!
At the SSRRC 3 day AKC Coursing event, Meera finished her title in style by going Best of Breed all 3 days and earning herself a total of 8 points and her FC title.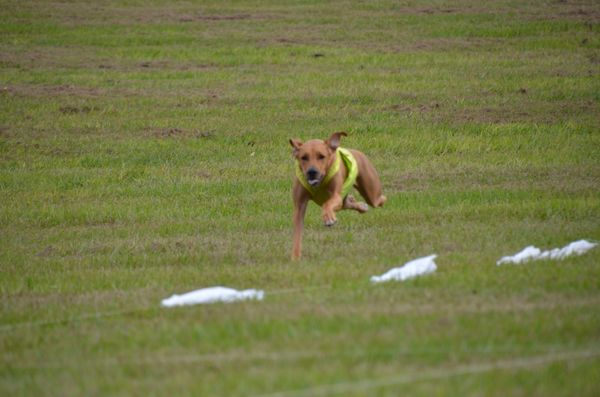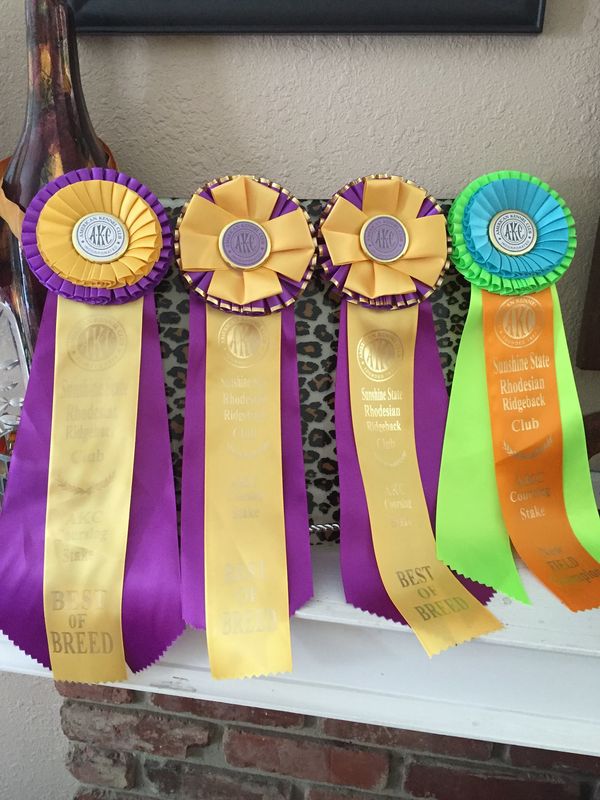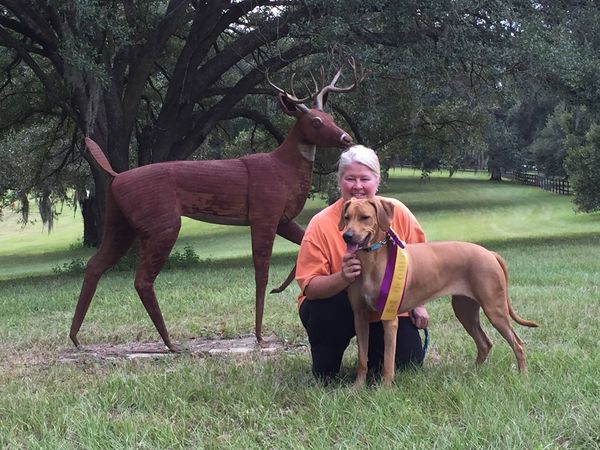 84th RRCUS National Specialty
Warwick, Rhode Island
September 21-26, 2015
 
What a time we had in Rhode Island.  Beautiful show venue (The Crowne Plaza) and delicious seafood everywhere you turned.  The girls performed as well as we expected, but Pat Trotter showed no love (as usual).  We had fun anyhow and met up with a lot of old friends and made some new friends, too.  

Meera did okay on the field - tied for 5th in her stake - but we decided to forfeit the run off since it was not for points and Meera had suffered from a sore foot all week long.  Bindi looked fabulous in the Breed ring only 12 weeks from having puppies.  
AKC Coursing in Ocala.  January 3rd and 4th, 2015
Meera has hit the field running.  Her first week end on the field and she came away with 2nd place both Saturday and Sunday and now has 3 points toward her Field Champion title.  Very proud and excited for this young girl.
Photo by Robin Barry!!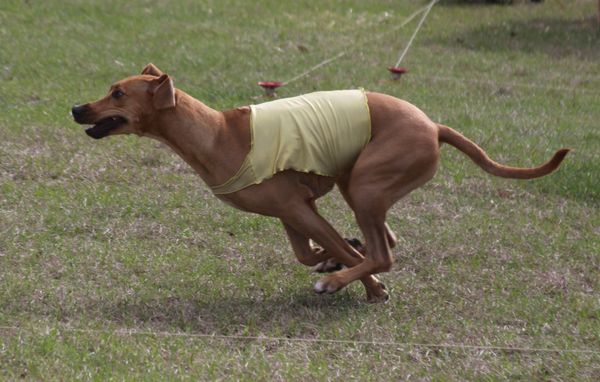 ORLANDO MAGIC
 
What a great week end of showing the girls had at the Sunshine State RR Club's Regional Specialty and then at Eukanuba the next day.

Bindi had a spectacular week-end.  On Friday, she was SELECT bitch at the Regional Specialty and then on Saturday she got her second Eukanuba Award of Excellence.  

Meera showed in both shows and we are happy with her progression.  Time to go to more classes and work a little more with the girl.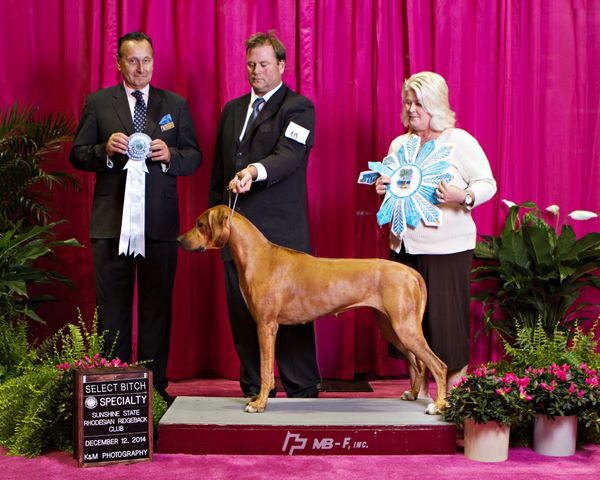 Reserve Winners Bitch for Meera on October 11th at the Brandon Kennel Club.  Thank you Judge James White.  She did well in her class the next day placing 2nd in a class of 4.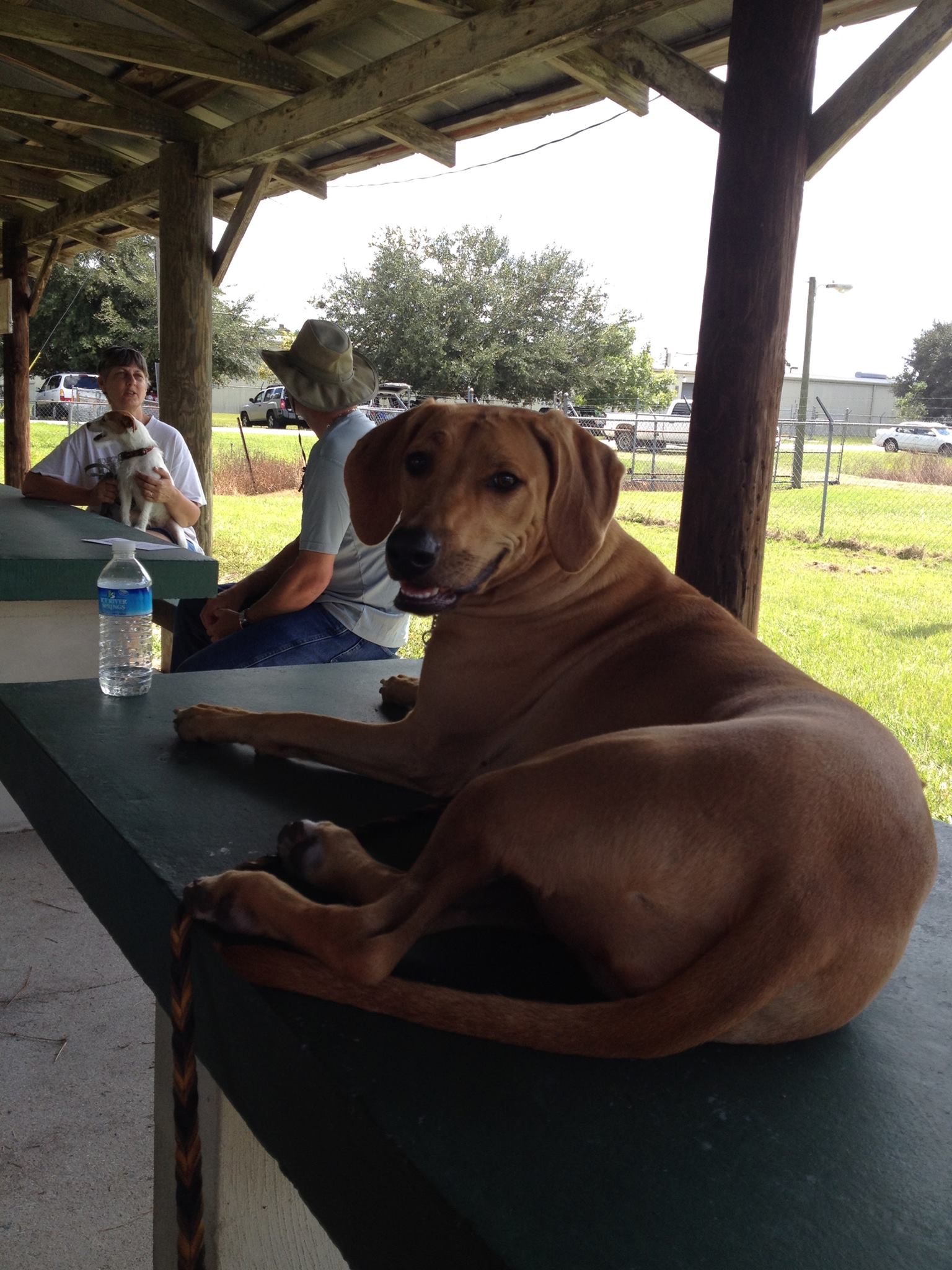 Bindi was Best of Breed at the ASFA Coursing on September 28th.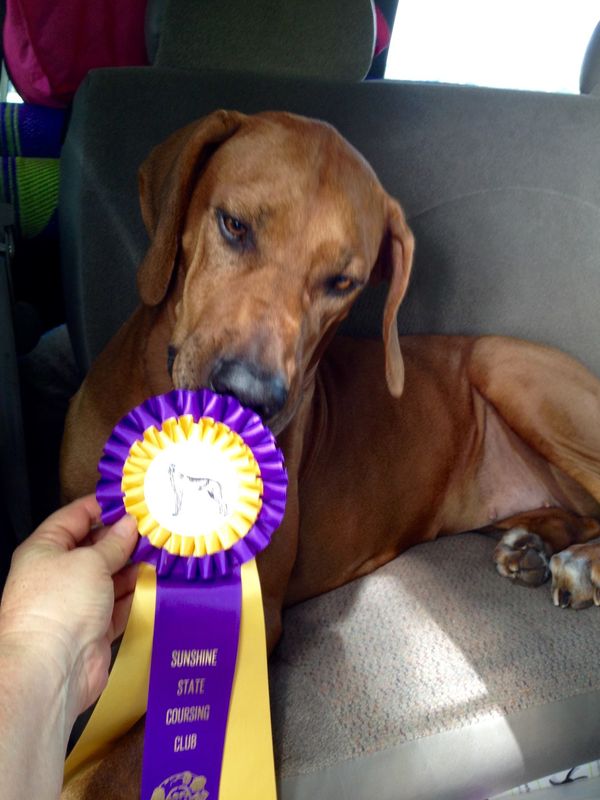 BEST OF BREED FOR BINDI
on Friday, June 20, 2014 at the Orlando Show.  
Bindi only showed on Friday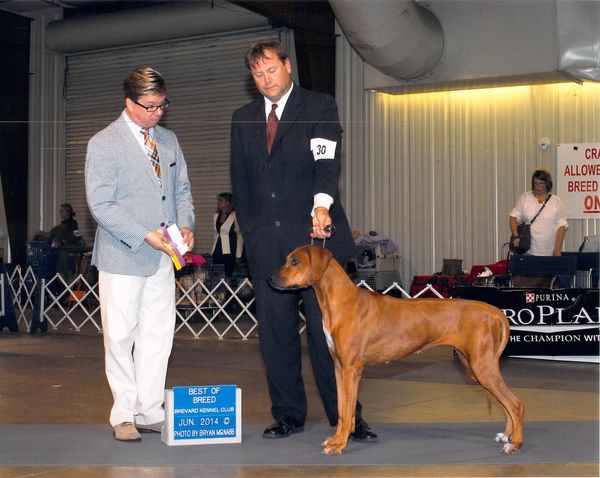 NEW JERSEY TRIP
BUCKS COUNTY  May 3, 2014
Greater Valley Forge Rhodesian Ridgeback Club Regional Specialty  May 4, 2014
Our trip to New Jersey was successful and very fun.

Bindi and Meera showed at the Bucks County Kennel Club show on May 3, 2014.  Both showed well, but placements were just not in the cards with this judge.

On to the Regional Specialty.  Sunday, May 4, 2014, was the Greater Valley Forge Rhodesian Ridgeback Club's Regional Specialty.  The entry was nearly 90 Ridgebacks in the regular classes and over 50 in the sweeps!  
Meera showed well in the Sweeps, but was a little too happy!!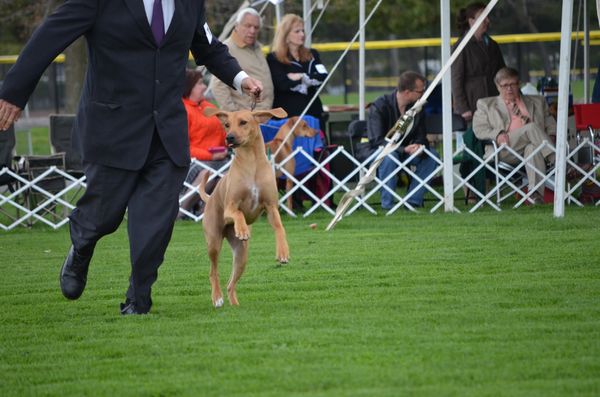 She did much better in the regular classes and placed 3rd of 5.  Not too bad for the 4th time in the ring AND at a huge show.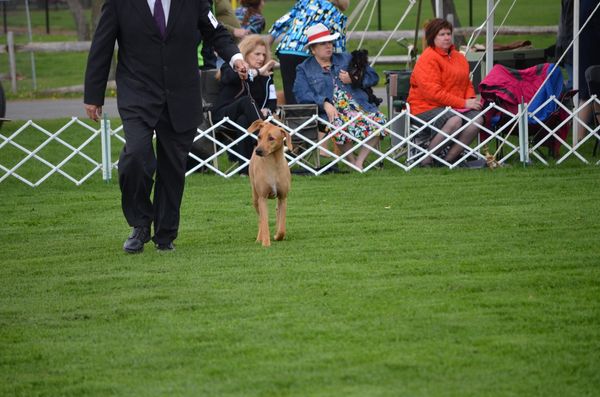 Bindi showed off and was awarded Best of Opposite over 12 other bitch specials and 31 class bitches.  We are deeply honored at this award and placement.   Thank you Douglas Johnson for once again proving you are a consistent judge and for this honor.  

What a wonderful time we had at the Regional.  The people were so friendly and the food was amazing.  It was definitely worth the trip to see our friends and make new ones.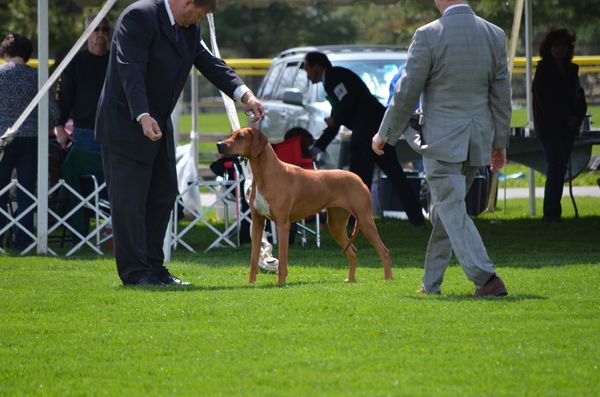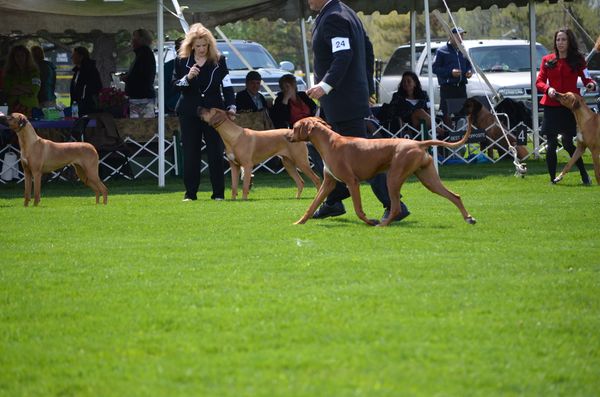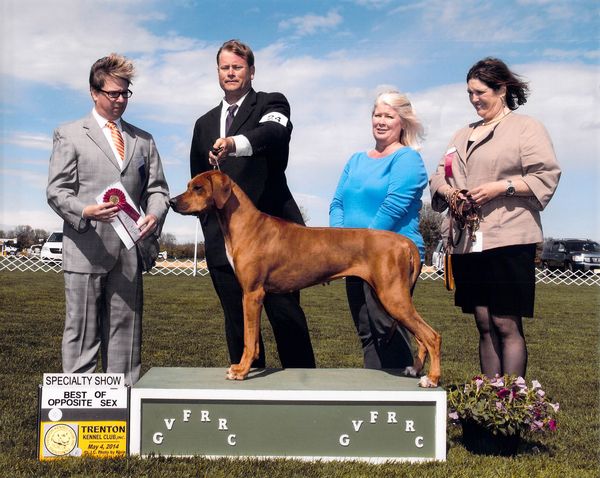 Meera went to her first Match on February 13, 2014, and won Best of Breed and place First in the Hound Group - and she even had competition.  She did great for hr first time in the ring.