Crestridge Ujamaa Beauregard, CGC          
"Beau"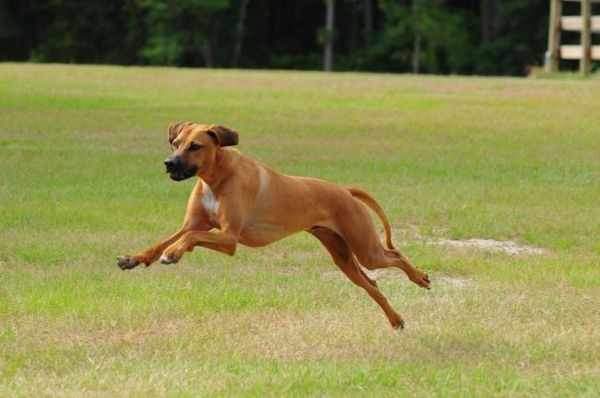 Beau left us on December 5, 2019.  Old age took him from me and I made the hardest decision to put him to rest.  He was my constant companion for 12 years and 10 months.  I will never forget him and I will miss him always.
Rest in Peace my Prince
************************************************************************************
Beau is our very first Rhodesian Ridgback.  When we decided to get a dog, we looked for a breed  that was loyal, a good family dog and very easy going.  This is exactly what Beau is.  We could not have asked for a better dog.  He is friendly to everyone he meets and very watchful over children.  Beau loves to be with his people at all times.  He is also our countersurfer and bed hog.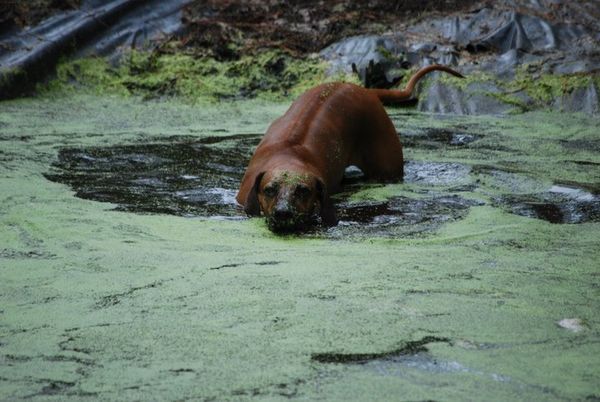 Beau got his CGC - Canine Good Citizen - when he was 10 months old, further solidifying his excellent temperament and personality.  We have been thinking about training him as a therapy animal because of how well he does with people and how gentle he is.  He accompanies us to most of the events even though he has no interest in participating.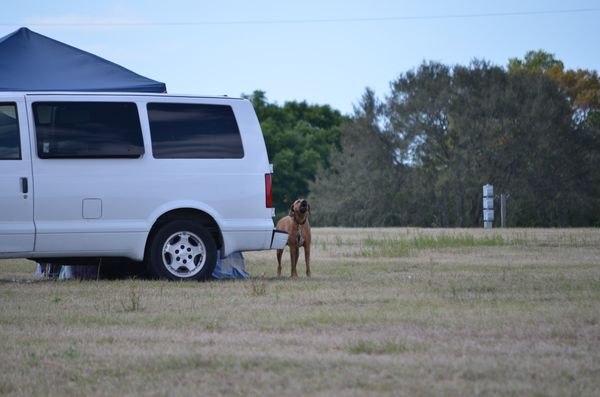 Beau accompanies us on all of our adventures.  He does not course, but he guards our belongings well.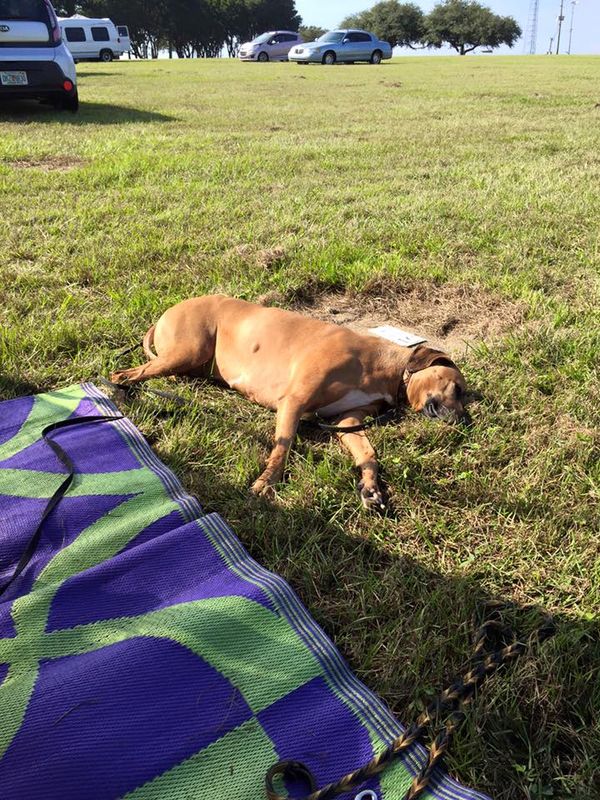 This is how Beau spends his time when he goes coursing - soaking up the sun